Best Ways To Start A Conversation
starting a conversation is very difficult for everyone. I think approx 90% of the people face these problems. How to start a conversation with anyone is not a piece of cake.
Anyone can speak with the best conversation styles. but, they need to follow some basic rules of starting a conversation with anyone. Here are 20 best ways to start conversation with anyone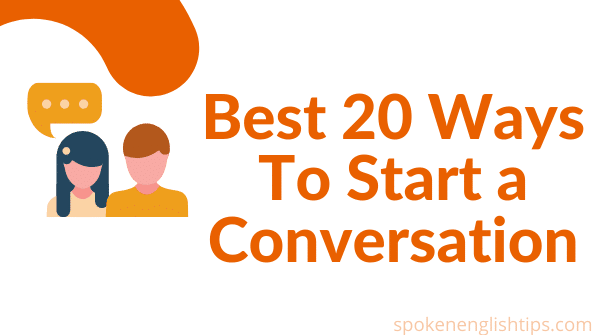 If you want to know how to start a conversation with anyone you can follow these steps
Get Information
To start a conversation it is very important to know about that person with whom you are going to talk. you need to know about that person, so firstly what you need to do, Get the basic information about that person.
Basic information means not knowing about that person so you just need to know about his name, ask him about what he is doing right now? or other basic information.
If you have already basic information about the person so it is good for you. It is a great way to approach someone if you are not getting any topic to start a conversation.
For example if you are meeting a colleague at a function for a marriage anniversary then you can ask like this question,
Do you know these are the best cupples in our locality? What do you think about that?
Paying a compliment
For Example: Do you know when I was in class 10th I had no money to pay for my exam fees but at that time all my friends helped me. I will never forget who has done it for me.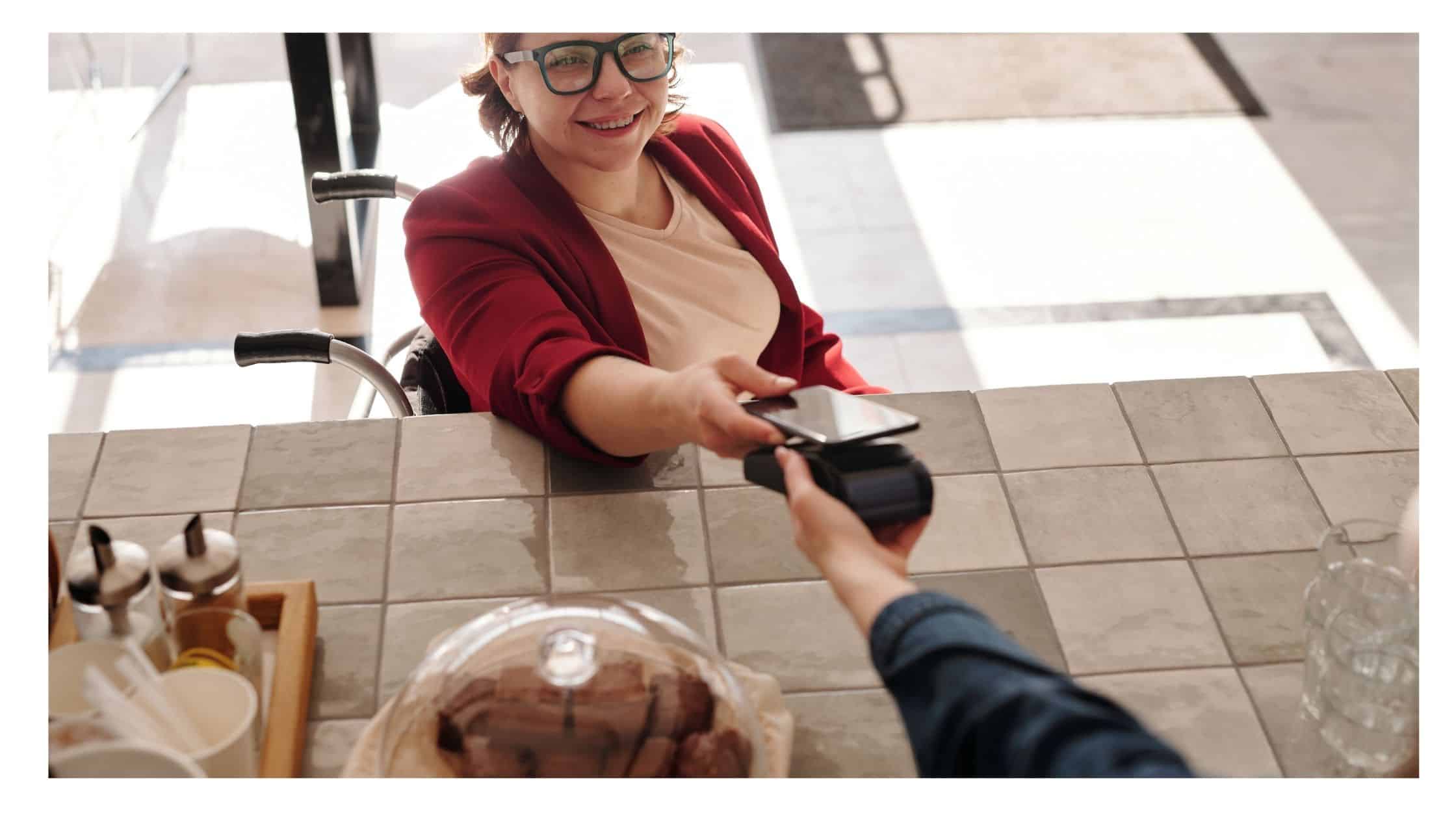 Giving a compliment is the best way to connect with people if you are giving a compliment during conversation time most of the people feel that yes, you can understand them. so if someone is saying to you about any topic try to give them a compliment.
Suppose if a person is talking to you try to observe that person and give a compliment to him.
For an example, I like your hairstyle, where did you get your haircut?
Giving a pleasant comment
You can find something positive to give and a long conversation with the person. you need to have to be active in your conversation. Giving a pleasant comment is the best way for a long conversation.
For example, "Did you see last night , MS dhoni played very nicely? What do you think about that?"
Smiling on your face
Smiling is the best way to attract someone towards you because people feel happy to talk to you. when you keep a little bit smiling on your face during conversation people feel that you are comfortable with him. So try to make it comfortable.
If you have a smiling face then it creates a positive opinion with other people. Others think that you can handle any situation in an easy way.
Make sure that with whom you are talking that person has no problems otherwise it will negatively impact you. And they think that you are crazy.
Introduce yourself
Most of the people ask how to introduce themselves with another person? I think these types of questions have been asked many times on the internet.
Introducing yourself is not a big thing you can introduce but it depends on the situation.
Here we are talking about conversation so it is very important to introduce yourself in front of others because as you wanted to know about him to start a conversation the same thing other people also want to know about you.
so it is important to introduce yourself with another person, you can tell them your basic information that what do you do in your life? What are you doing now? What have you done yet? and other thing.Click here to learn How to introduce yourself?
Make them Feel as a caring person
If you want to turn a stranger into a Friend then you need to be a careful person Making them feel like you care About what they have to say and That their opinion matters to you.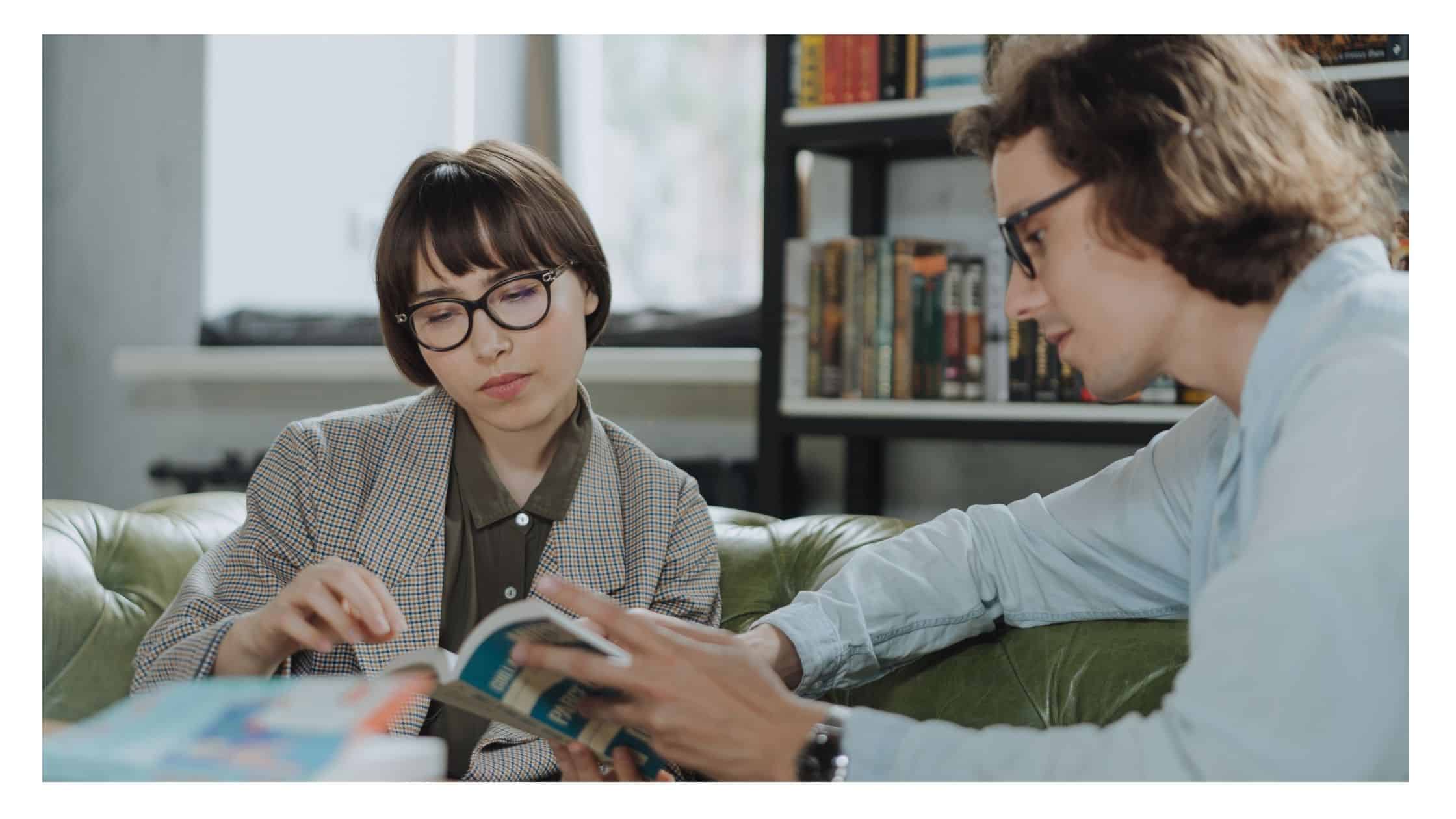 If the person thinks you're talking just to hear your own voice, they'll be turned off immediately. Instead, turn your body and focus toward that person and maintain eye contact without being too intense show that the person has your attention.
So be attentive during conversation.
For Example take the person's name once or twice during conversation, By doing that it shows that you are familiar with him or her.
Body Language
You will be more successful communicator If you looks attractive Does matter during communicating with person. You body language must be gentle and professional (What is body language) By doing that people understand that you are a attentive person, People will like you for a long conversation with you. If you want to learn Body language of a person you can go with this link "Complete Body Language Course"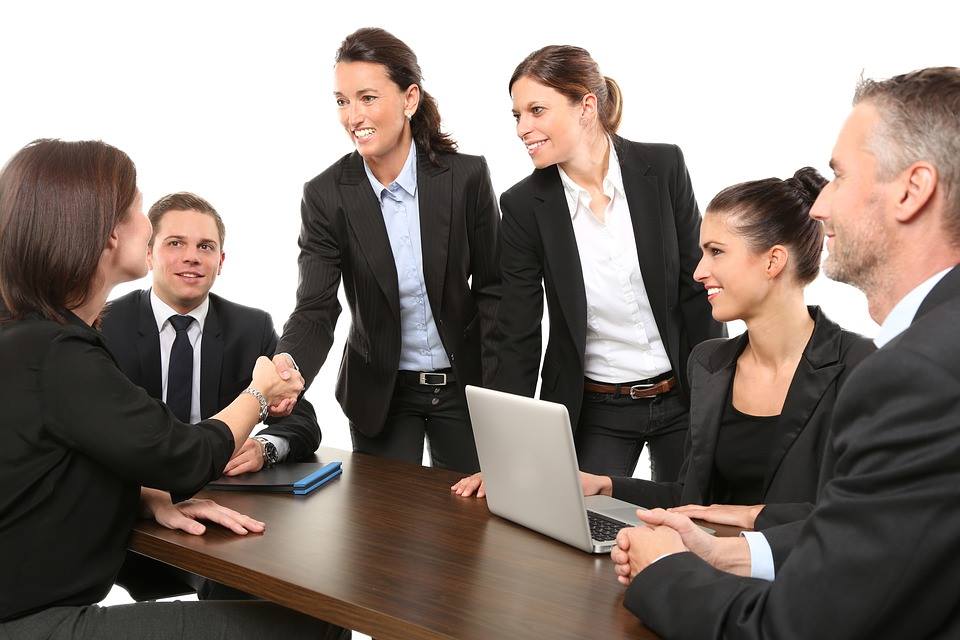 if you are talking to the person face to face then you need to follow these rules:-
Look into Eyes during conversation
Use you body posture during talking because it helps to make them understand easily.
If you are sitting on a chair then Don;t close your arms, It shows that you want to close that conversation.
Try to find smile to put on your face don't be too serious
Give an Eye contact during conversation
Listen them carefully
If someone is talking to you, not just listen, Observe that what the person is saying and How you are going to reply to them.
Most people, when they're talking about themselves, give you tons of different avenues through which to continue the conversation, either by asking them more about themselves or to follow up.
Judge the person's mood
It is also important to know about the person's mind. You need to understand what the person is thinking?, either he is in a sad mood or happy.
Because it helps you for a long conversation. Try to find the common things and then start a conversation on that topic.
Focus on you voice of tone
Try to focus on the tone of voice of the person, If you do that it will be easy for you to know how you have to talk with him.
I mean to say If the person's voice is slow then talk with him slowly don't speak loud or if the person's voice looks nervous then start conversation and try to get a chance to speak more than him it means encourage him to speak.
Don't make them feel you are trying to demotivate or beat him. But the tone of voice should be the same.
Offering help
If you want to be a likable person then try to ask for help.Offering help can make you likable and earn the trust of the other person, But show a genuine thought don't ask only.
For Example: "If you don't mind may I help you + any work"
Asking for help
Requesting help is another effective conversation starter. It works because it makes the other person feel helpful, especially if it's something they can provide easily.
In a simple way you can understand that if you do like that people don't be shy or feel bad they feel happy to help you because they think that you are with him and trust in him.
Don't forget to use please words if you do that people judge your intention that you are not trying to insult or cheat him.
Mention your experience
If you want a long conversation you have to make him/her trust you and How can you do that? by sharing your experience of your past life. Express some experiences which you have faced in your past life.
Believe me if you do that people will definitely start a conversation about his past life you don't need to ask about him. Do you know most of the people hesitate just because they find it difficult to judge you whether you are trustable or not?
But if you break this point then people will open their Doors and windows for you. I mean they will trust you. So what you need to do For any answer try to add some experience which you have done in your past life.
Ask for an opinion
It is also a great way of public speaking. Asking others opinion seems to be you are trusting him and also when you do that people think that you are giving value to them.
If they are familiar with the topic, many people will happily respond to your questions, and it is a perfect way to get a conversation started. When asking an opinion, choose topics relevant to the moment.
For Example: "Do you know? I wanted to start a blog to help people learn English Speaking what do you think about that?"
Avoid personal information
It is very important to avoid asking personal information because when you ask or share personal information it will have a very bad impact for a long conversation so avoid asking people about personal matters.
Because you may have been seen somewhere around you when you ask something personal to the person they feel hesitate to talk, leave others think on you what do you feel when someone ask to you about personal.
would you like to share even you don't know about that person? Of Course not! So try to avoid asking or sharing personal information about your life.
NOTE: Yes, you can share with your friend or someone with whom you are comfortable but when you are meeting a stranger or doing conversation avoid such things because no one believes in you when you meet for the first time to a person.
Praise the person
Yes, this is a very important lesson for every person who wants to develop their conversation skills. I think everyone in this world likes when you praise him/her.
And believe me if you have this communication skills then no one will stop you from being a master in communication.
Because when you praise someone genuinely they feel that you are a caring person. But how you praise them depends on you. How you have to do this let me tell you.
If you are going to a conversation with a stranger or you don;t know about them then what you need to do is observe carefully about his thinking and what he thinks about others.
Observe what type of person is he?. Does that guy have some positive sense?
If you are already knowing about that person then you must have an idea about that person. So you can praise him.
Avoid praising too much about the people. Yes, people like who frankly speak but not too much. Some people get wrong about you if they praise too much about him.
Be genuine interest
When you are starting a conversation then you must have to take interest with that person. Remember to keep the conversation friendly and positive.
If someone is talking about a topic and you have a little bit idea about that topic then try to take positive interest and share your opinion Also you can ask questions related to that topic.
What is the

best topic for starting a conversation?
Till now whatever you have studied. Now you have an idea to start a conversation. Now the matter is on which topic you should start a conversation. Here I have shared some best topics to start a conversation.
1. You can start talking about family
Ex:-
Who in your family are you most like?
Who is the most generous person in your family?
How have family roles changed from the past?
Do you like going to family gatherings? Why or why not?
2. Challenges starting conversation
Ex:-
What is a challenge you would never want to face?
What is the most challenging job you can think of?
What are some of the biggest challenges you have faced?
What is the biggest challenge you are facing right now?
3. Talking about friendship
Ex:-
What is the most annoying type of friend according to you?
What separates true friends from acquaintances?
Who is your oldest friend? How did you meet them?
Who is your strangest friend? What makes them strange?
4. Talking about Journalism
Ex:-
How can journalism be improved?
Is being a journalist a respectable job?
Is journalism dying or becoming more important?
How much legal protection should journalists have?
5. And also you can talk about more topic like on
Entertainment
News
Work
Sports
Gifts
Success
Failure
Personality etc.
Topics to avoid
It is very important to avoid such topics to start conversation. These are the topics which most of the people take personally, so avoid to start talking about these topics.
Politics
Religions
Age
Talking about salary
Basics tips to start a long conversation
I am giving you some basic tips to start a long conversation. So follow these rules which I have been given below:-
A good conversation should have a tone that's not too soft but not too loud. So beware your tone of voice
You both need to have equal share of talking if you will not follow these rules then your conversation will be closed early.
Do not make someone feel that you are dominating them. Make them comfortable.
Avoid asking 'Yes' or 'No' type Questions. This is not suitable for long conversation
Try to think some extra on which topic you can talk to engage a conversation.
Will continue………………………………………..
Best Ways To Start A Conversation
Thanks for reading this article "best ways to start conversation". If you have any quarry or Questions related to spoken English or Conversation topics then you can comment below and we will definitely resolve your problems. If you like this article try to share to help others.