Individual characters' looks are visualized and created by character designers. The director provides them with descriptions to work from. Notes about a character's personality as well as physical characteristics may be included. To create characters, character designers draw inspiration from the screenplay and concept art. They use the artwork of facial expressions and physical movements to depict the characteristics of the characters.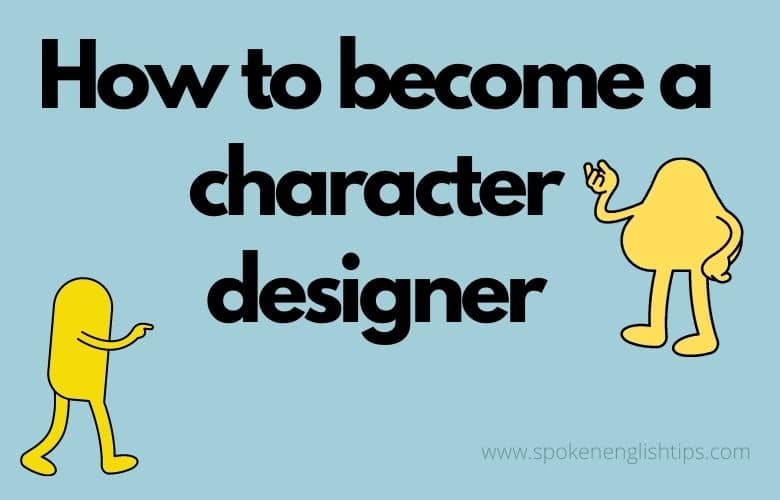 How to become a character designer
To inform their work, character designers conduct studies on the anatomy of characters as well as appropriate dress designs. This function is primarily reliant on the ability to draw. Characters are either hand-drawn or computer rendered. Character designers produce a range of designs for a single character, which generally includes many designs. They offer them to the director and address any of the director's suggestions in order to obtain a satisfactory result.
Character designers create models sheets,' which depict the character from several perspectives, once a design has been accepted. The modelers in 3D animation will utilize these to construct the characters. The animator employs model sheets in 2D animation to verify that each frame is "on model." As the project proceeds, storyboard artists will examine these drawings in order to include them in their work. Rather than freelancing, character designers are frequently recruited by animation studios.
What's a character designer good at?
Drawing: possess a high degree of technical ability and the ability to create work in a range of genres while paying close attention to detail.
Use your imagination to come up with unique and inventive concepts, and generate work that piques the director's interest and aids in the telling of a tale.
Understanding what the director wants and being able to receive and act on input to change your designs, as well as working successfully with other artists and designers, are all important aspects of collaboration.
Understanding the pipeline: be aware of the animators' talents and generate designs that are suited for the project's medium.
Animators with a passion for the craft and an interest in the industry should watch animations.