So, Do you wanna wish to for someone, and you are not getting the right words to wish, yes… It seems to me also. I used to use the same words to wish someone a few years ago, but finally, I got bored using the same phrases.
Here I gonna share with you 25 ways to say congratulations in English which you can use in your life to wish someone.
Wishing someone is a very important part of our life to make them feel and different when you wish.
So, here are the lists which you can use whenever you wish to someone.
25 ways to say congratulations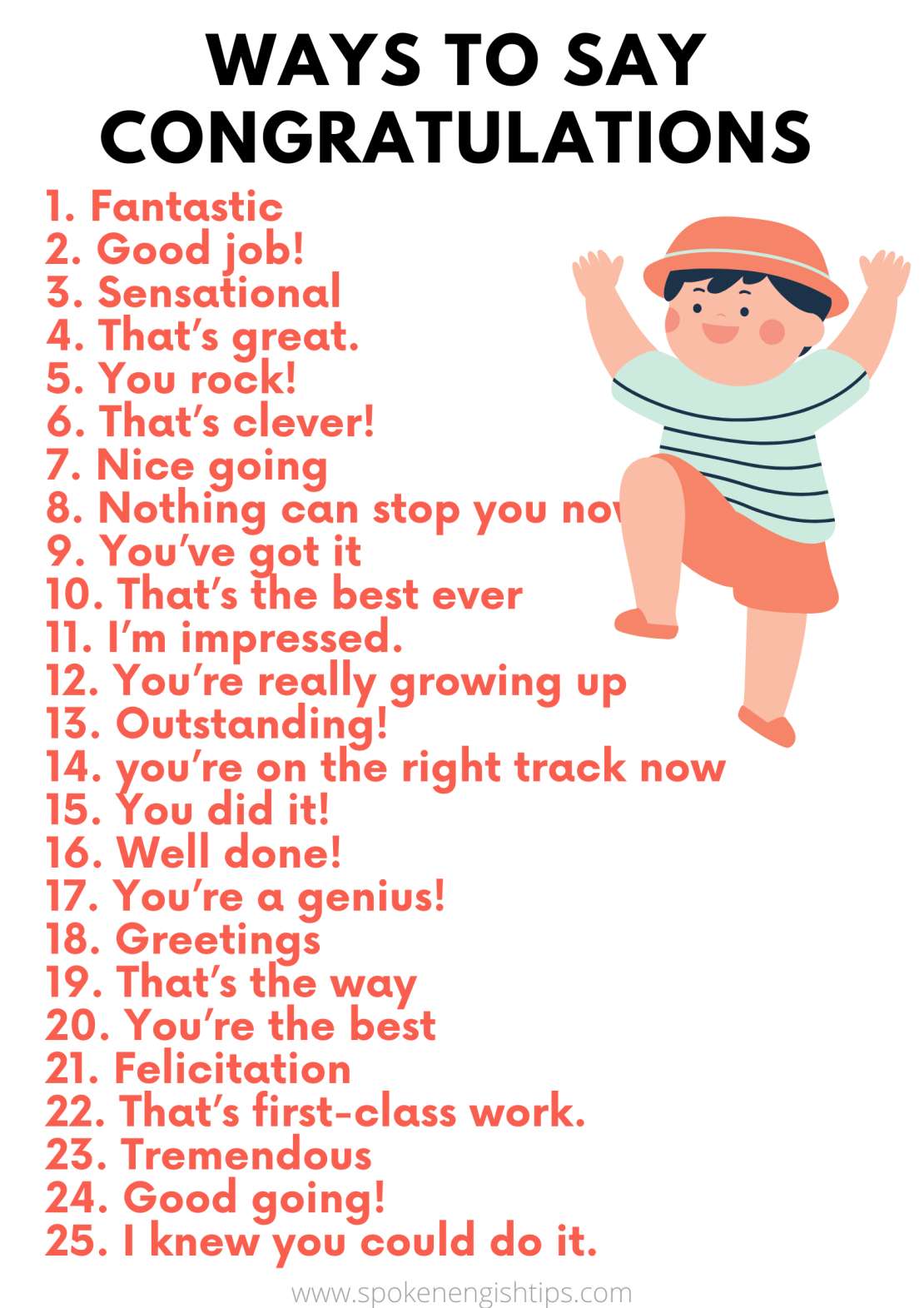 Read Also:
1. Fantastic
2. Good job!
3. Sensational
4. That's great.
5. You rock!
6. That's clever!
7. Nice going
8. Nothing can stop you now.
9. You've got it
10. That's the best ever
11. I'm impressed.
12. You're really growing up
13. Outstanding!
14. you're on the right track now
15. You did it!
16. Well done!
17. You're a genius!
18. Greetings
19. That's the way
20. You're the best
21. Felicitation
22. That's first-class work.
23. Tremendous
24. Good going!
25. I knew you could do it.
So, these are the unique ways to say congratulations in English. I hope you love it further if you have any queries regarding this kindly comment below.