Sometimes we need to think about saying "yes", during conversation and we don't get Idea that how to say yes in English speaking either talking with people or anything.
Here I am going to share some best ways to say "Yes" during conversation. So I hope it will help you out.
Best 25 Ways To Say Yes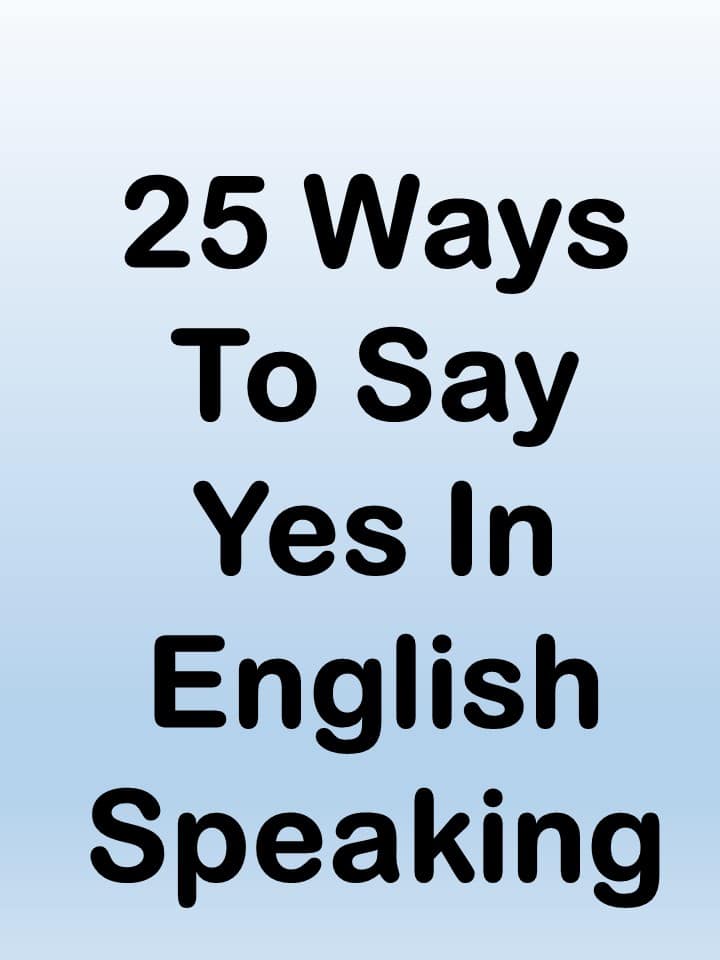 Absolutely
You bet
Good!
Undoubtedly!
I shall!
Si!
As you wish!
Permission granted!
Yes, what can I do for you?
Precisely!
Sure was!
Why not?
Brilliant!
Uh-huh
Willingly
Sure I can!
Cool!
No problem
Yes, what is it?
Exactly!
Yes!
Definitely
Of course
Yeah
By all means
So these wore the best examples of saying yes in english speaking. In these ways you can say yes.
Read Also: