English is widely spoken all over the world. Most people use basic English sentences every day. Even if we talk about form morning greetings, saying goodbye, wishing, office English, formal English, informal English, etc. These are daily use topics for our English sentences. These simple "English sentences" for daily use help you to fluent in English. Also, daily uses of English sentences improve conversations.
The words we use every day aren't extremely crucial or something straight out of a dictionary. "Daily English words", on the other hand, are quite simple and easy to understand and speak.
The best tip to speak English is listen daily use English sentences and try to use that sentences in your daily life.
Daily Use English Words for Greeting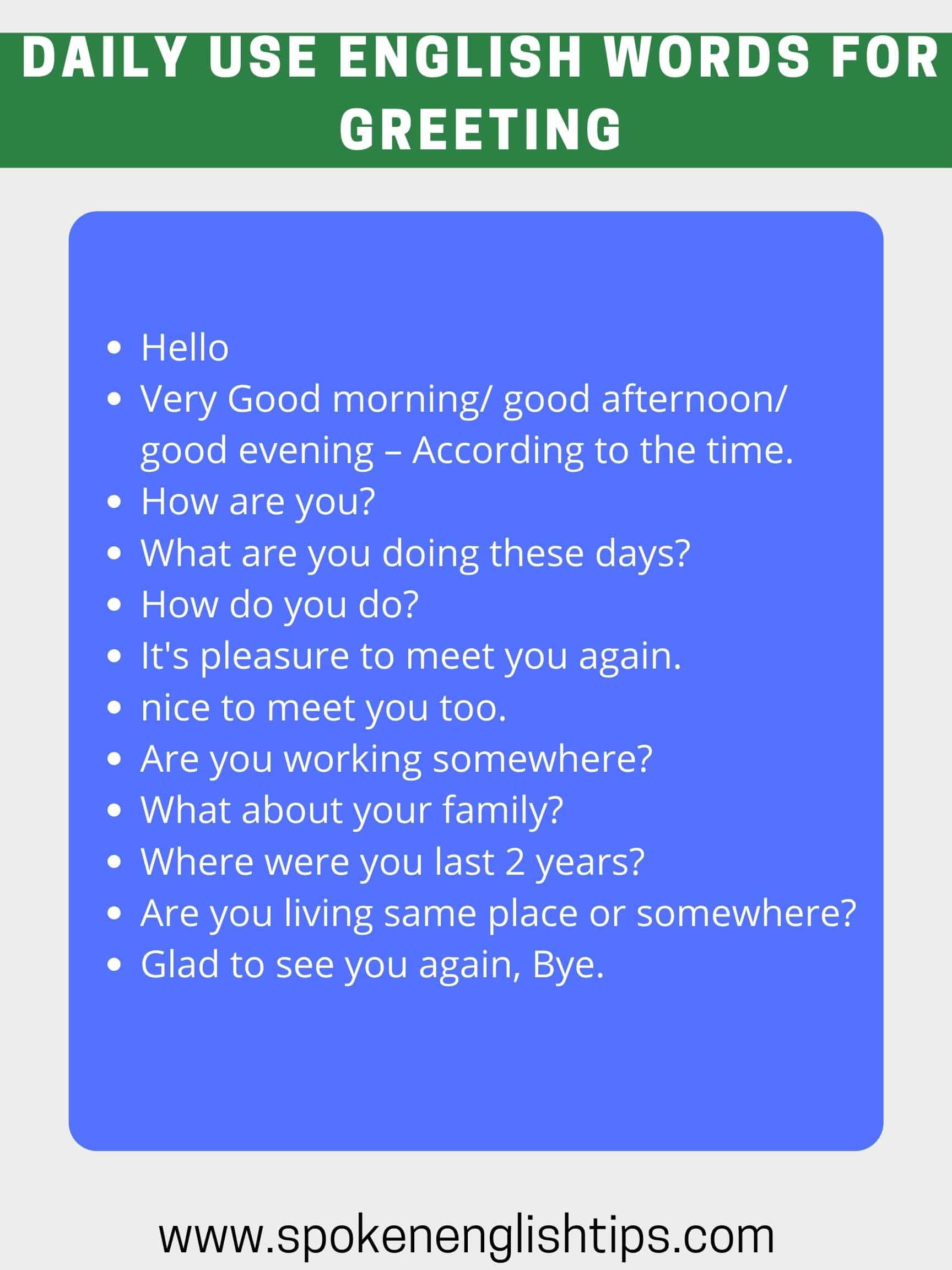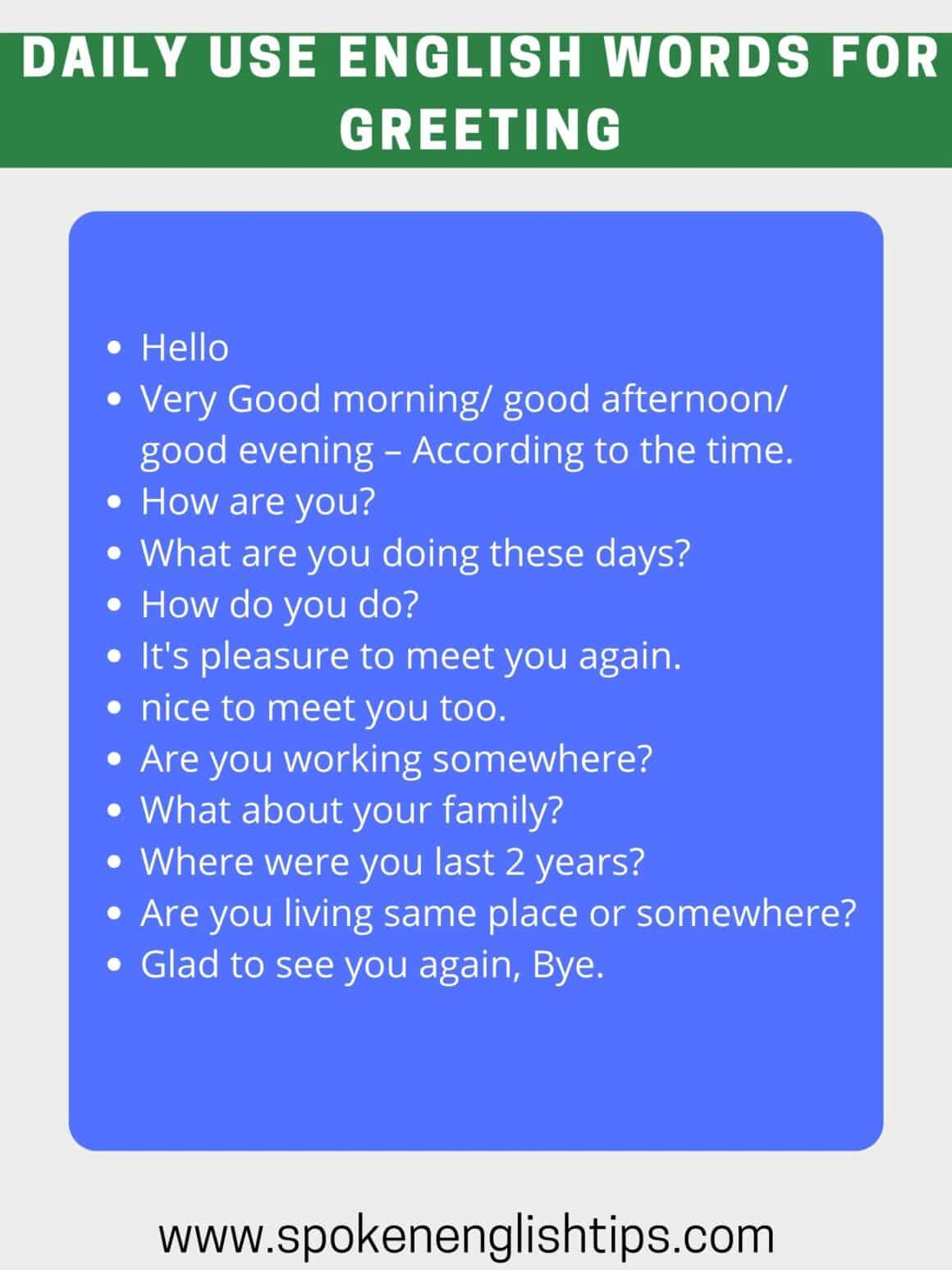 Hello
Very Good morning/ good afternoon/ good evening – According to the time.
How are you?
What are you doing these days?
How do you do?
It's pleasure to meet you again.
nice to meet you too.
Are you working somewhere?
What about your family?
Where were you last 2 years?
Are you living same place or somewhere?
Glad to see you again, Bye.
Basic English sentences for Daily use
As you wish.
Oh, I am sorry, I have to go somewhere.
Sorry, for being late.
Would you please speak slowly! I don't like too much noise.
Could you please repeat.
I beg your pardon.
It's all yours.
So kind of you.
Will you please come with me?
Please help me.
I will try my best.
Well done babes.
ohh! thanks.
How discraceful?
So sad.
Good heavens !
Hurry Up!
Let's go.
Come what may!
Daily use English sentences conversations talk with stranger
It's great to finally meet you in person.
It's nice to bump into you
Speak of the devil!
I've heard so much about you!
I don't think we've crossed path before.
How is everything going?
What have you been up to?
What have I missed? Fill me in!
We've got so much to catch up on.
There's so much to say but I can't go into it now.
What gets you out of bed in the morning?
How did you get into this "company"?
What do you do outside of work?
What makes you tick?
Conclusion
All the above English sentences which I have mentioned are on the basis of daily use English sentences conversations. If you want to read more about English sentences and want to improve your English speaking, you can check out my blog which is absolutely amazing and has free information provided to you.
So, How are you planning to practice these English sentences conversation topics? I would like to share with you amazing tips i.e Practice speaking with others and utilizing these daily use English sentences conversations.
Also read:
Tags: English sentences used in daily conversation, daily use English sentences conversations, English sentences, basic English speaking, daily use English sentences