Traffic Signs are very important in India. Understanding the information of road signs is very important for all road users Especially Vehicle users.
Traffic signals are the silent communicators for Vehicle users. Also, anyone who wishes to drive vehicle in City areas and applying for a driving licence, I would like to recommend you to know Traffic signs.
>>How To Become Smart and Intelligent
Traffic Signs/Indian Road signs list
Today I am going to share some Roads sign list with infographic pictures that will help you to understand very easily.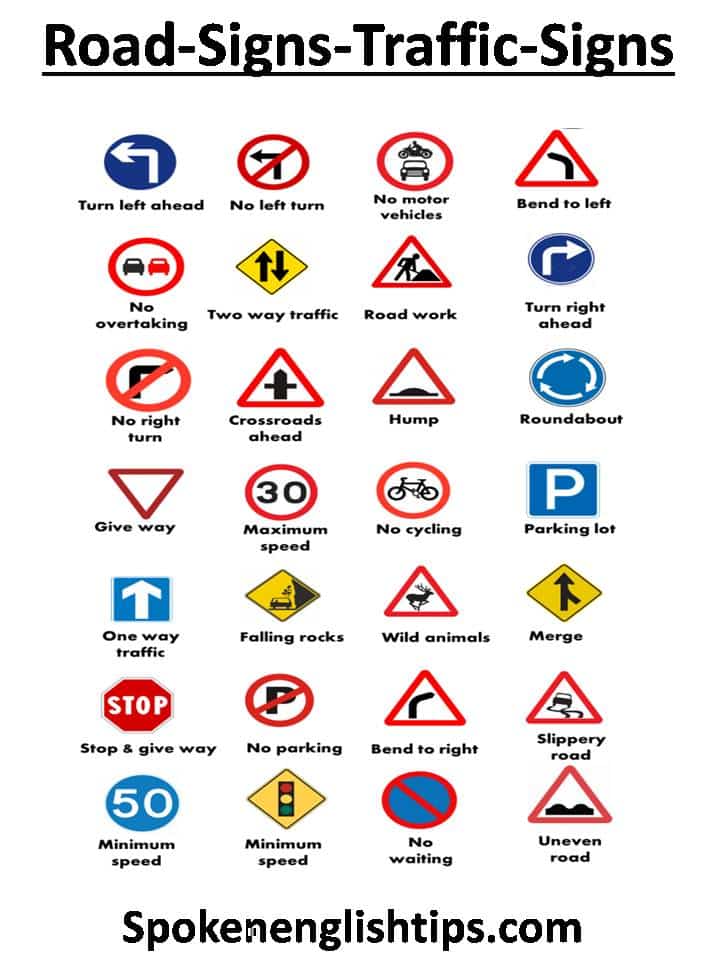 Also, you can understand by reading the Road signs list here.
Give way
Maximum speed
One way traffic
Falling rocks
Wild animals
Merge
Uneven road
Stop & give way
No parking
Bend to right
Slippery road
Minimum speed
Minimum speed
No waiting
Turn left ahead
No left turn
No motor vehicles
Bend to left
No overtaking
Two-way traffic
Road work
Turn right ahead
No right turn
Crossroads ahead
Hump
Roundabout
No cycling
Parking lot
Read Also:
You can also visit here to know more about road signs.