How to improve my English? I think, this question has been asked by every English learner. Don't worry this is not only your problem. This is very common for any newbie.
Hey Guys,
Again I am here to solve your problems. In this Era English speaking has become very important for mostly job holders and developing communication skills.
Nowadays Companies needed the best employees in communication skills. But, are you ready to grab that opportunity? Are you ready to improve your English? If your answer is Yes, then stay here and read this article.
I am going to share some tips to improve your English also At the end of the article I will give you Bonus tips.
10+ Tips to Improve my English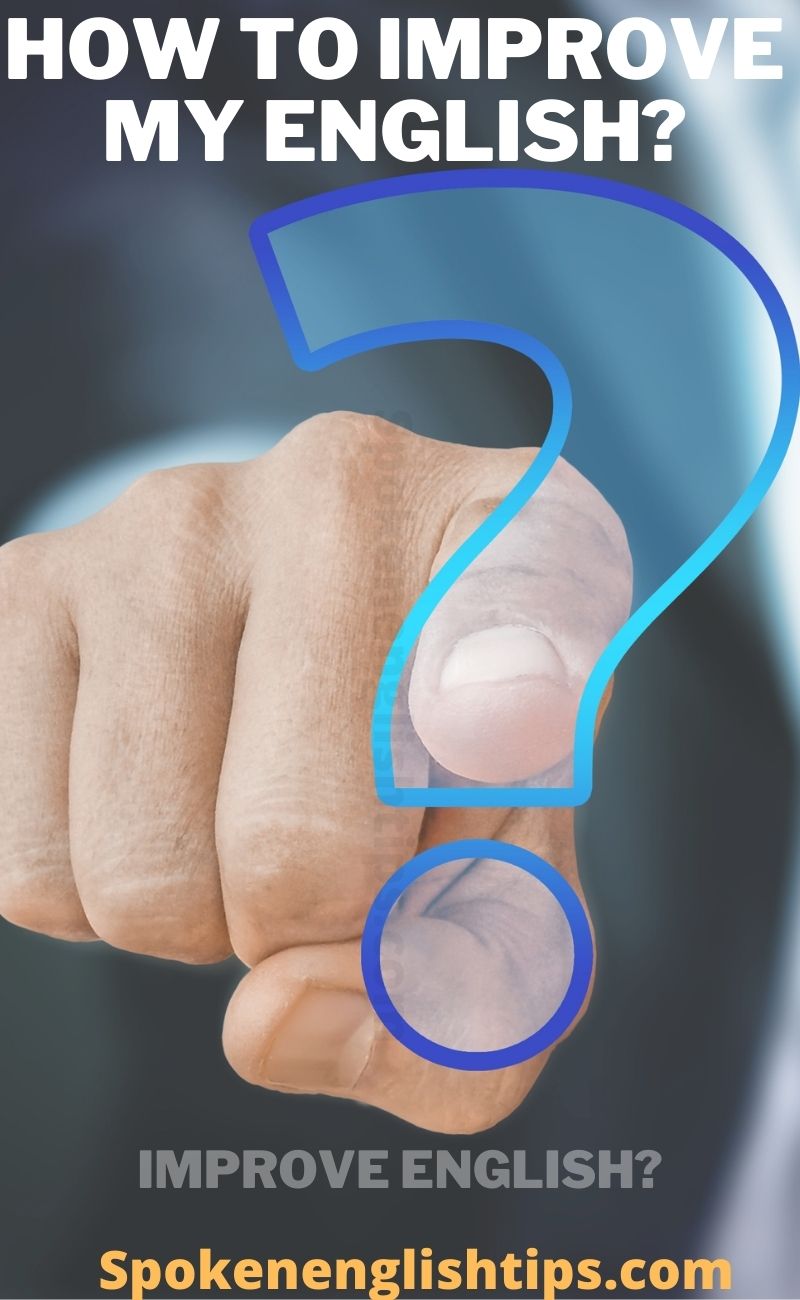 Tips to Improve my English
Follow the four rules of learning the English Language or any other language i.e LSRW whereas L stands for listening, S for speaking, R for reading, and W for writing.
Give a task to yourself every day. Believe me, if you do this you will be passionate about learning English.
Make a notebook and write whatever you learn new things, practice it.
Speak English with others who speak English. By doing this your fluency will improve as well as your all words come into your mind. I mean you don't need to remember words meaning.
Improve English by teaching someone. Yes, this is true. If you are capable of reading this article then you can teach. But, teach those students who are beginners. If you can't skip this step.
Watching English movies, stories listening may also help you to improve your English. Ex- The fair lady, Toy story, The King's Speach, etc. Go to  Best English improving movies to improve your English.
Read more Books to improve your pronunciation. It is also important to pronounce any word correctly.
Everyone likes songs. Listen to English music, English music will help you to tone and rhythm of English Speach. 
Make friends from around the world from social media like Facebook, WhatsApp, or Instagram and Chat with them from time to time.
Always use a dictionary, Why am I saying this because It helps you to Improve your Vocabulary power also try to find those words that you don't know or finding difficult to Pronounce.
Read Also
10+ Tips to Improve Your Interview Performance
Difference between American Accent and British Accent
Speak Speak Speak! Speak English as much as you can. Speaking is the only best way to improve your English doesn't fear of mistaken. The more you practice English Speaking, your confidence will improve.
Also, there are so many steps that you need to follow but whatever I have given you tips, It is very important.
I hope you love this article, Don't forget to help others and give a positive comment for motivation. Thank you so much for being here.