Different Ways to Say But: Are you looking for new words instead of using 'But'? then you are in right place, Here I gonna share with you Different ways to say but.
So, Did you think why do you need to learn new words instead of using "BUT" just because we can't use the same words again and again in English speaking it seems boring and cheap speaking technique. That's why we have to use different words instead of using the same words. Here I gonna share with you some different ways to say 'but' use it in your English speaking.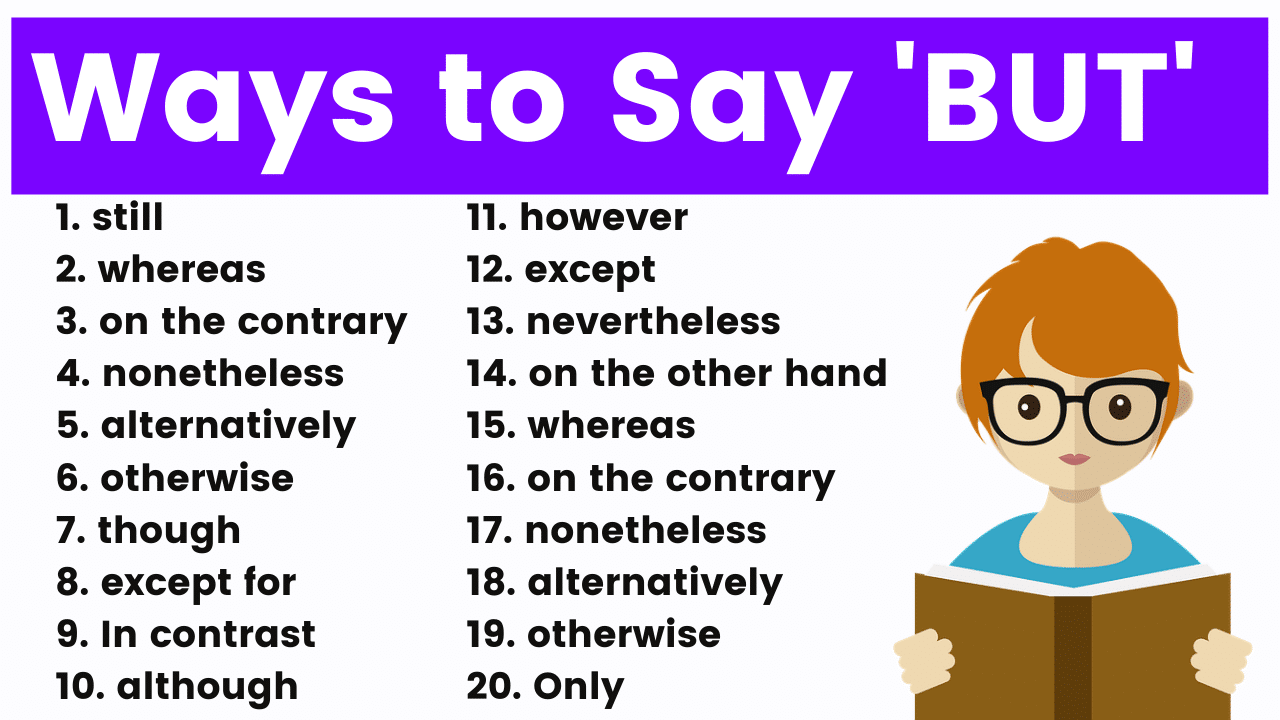 Different Ways to Say But
1. still
2. whereas
3. on the contrary
4. nonetheless
5. alternatively
6. otherwise
7. though
8. except for
9. In contrast
10. although
11. however
12. except
13. nevertheless
14. on the other hand
15. whereas
16. on the contrary
17. nonetheless
18. alternatively
19. otherwise
20. Only
Download English Speaking Lesson Free Pacage
It's Time to Start improving your English Listening Skills!
Get Access to Free English-speaking lessons. English speaking course pdf books, files, and information free. Even you can download pdf files to your device and practice them.
What will you get?
English speaking lessons tips
English conversation topics above 100 lessons are there you can practice it.
1000+ vocabularies
Daily use of words for English speaking
English phrases
Idioms for English speaking
Basics of English Grammar Free eBook for beginners
Personality development course
Vocabularies used in Body language
Common words for English speaking
Pdf eBooks for Improvement English
Download Free English-speaking pdf ebooks of Spoken English Tips
Many English speaking Lessons will be provided which will be absolutely free. We are working to provide you with more and more valuable information to enhance your English speaking.