Hay guys, Have you tired while speaking the same words again and again. Here I am going to share some phrases which you can use it for effective communication.
Often, we have to say these words "I don't know". But, do you have an idea that we can also use other words instead of that? Here I am going to share more 22 ways to say "I don't know".
Believe me, If you use these phrases in your English speaking your English will become very effective. So, let's know the best other ways to say "I don't know".
Best Ways To Say "I Don't Know"
I am afraid. I've no idea
I'm not the best person to answer that.
That's a good question, but I don't have an idea about that
It's a mystery to me.
It's beyond me.
I'll double-check and let you know.
Beats me.
I can't remember off the top of my head.
That requires a bit more research first.
I am going to investigate, tell you later.
Give me some time. recently, I don't have any idea about that.
I don't know anything.
Hmm…
I'm unsure
I don't have a clue.
That's really amazing, find out.
I have no idea.
That's a good question, I'll check this.
I can't.
What do you think!
Who knows?
That's exactly what I'm seeking to answer.
Ways to say I don't know – Download free image and apply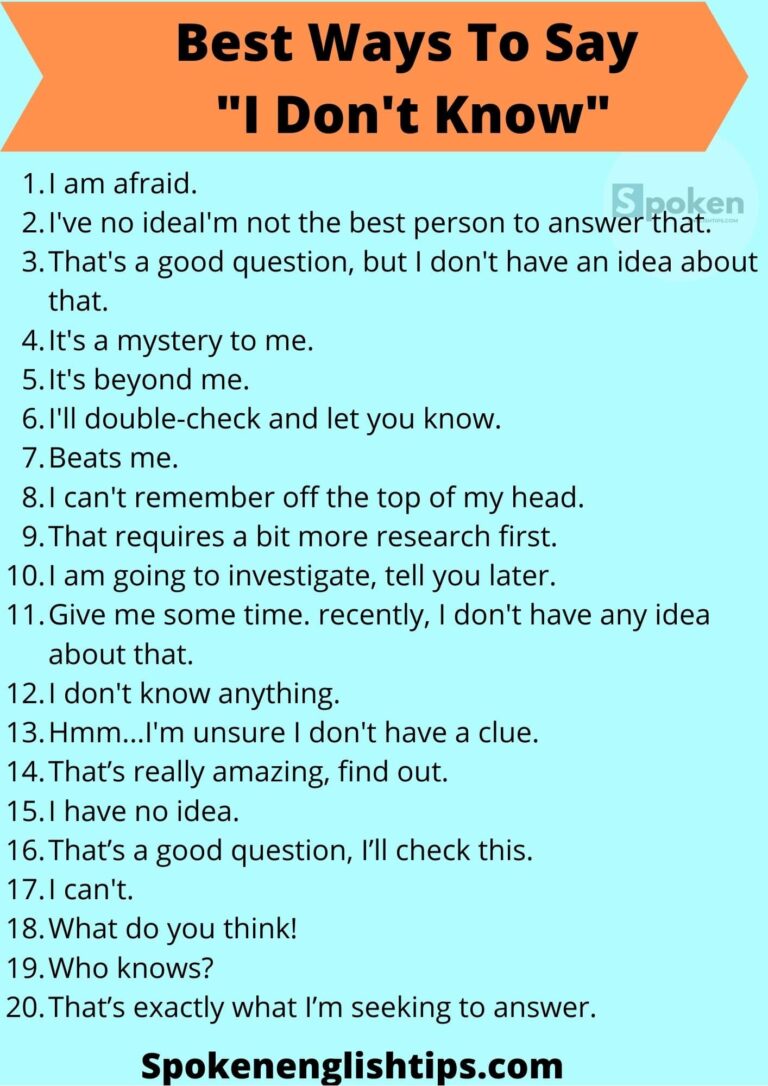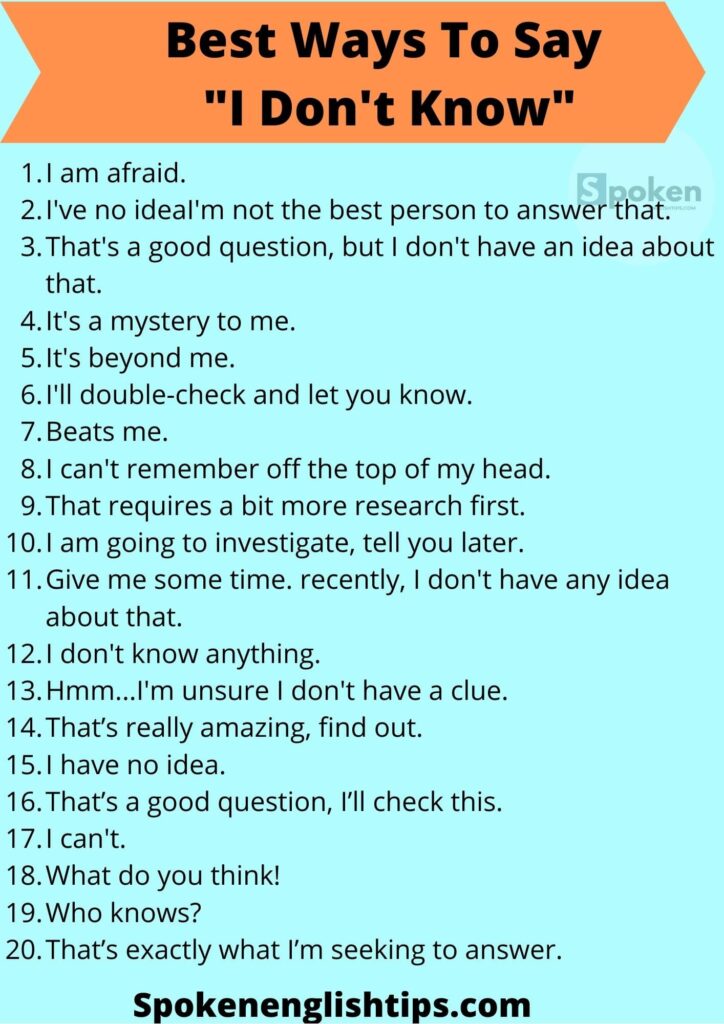 Work for You
Now it's your turn to implement these types of sentences and keep practicing it. One thing keeps in your mind. If you want to speak in English fluently you have to practise either while speaking or writing. It doesn't matter. Thanks for reading.
Your feedback is the motivation for us to share your opinion about this post or comment below for any query related to English speaking.
More Suggestions