In this article, we are going to share complete Personality Development Tips and Tricks. that will help you to improve your personality development.
If you are reading this article then I can understand that How much personality development is important for you. But don't worry, you are in the right place. After complete reading, this article your all questions about personality development will be clear.
You know Everyone has their unique quality which makes himself/herself unique to others. But you know life always is in the learning process we always learn to improve ourselves.
Why do we need to develop our Personality?
We meet a lot of people every day, but there are only a few people who influence us. And after meeting these people only one word comes into our mouth…What a personality!. People with such personalities are often happy and they are respected everywhere, they are liked, invited to parties, etc.
So I have decided to share Best 30 Personality Development Tips to improve yourself as a brand.
Personality Development Tips
1. Be Always Ready To Learn
Try to be always open your mind to learning something. There is a saying that items that are left empty are inserted in the same container, no item can be inserted in the filled container. I mean The brains, who claim themselves as noble, are ultimately found empty. So keep learning from everywhere.
2. Be confident
It is the most important tip to be confident. Being confident is nothing more than a belief in yourself. I mean being confident doesn't mean that you are sure about everything. Creating confidence will not work at all times, It means that You can achieve anything no matter whether you will succeed or not but you can handle any kind of situation.
Quote
"Confidence is when you believe in yourself and your abilities, arrogance is when you think you are better than others and act accordingly."– Stewart Stafford
3. Work on your Body Language
Body language means more than simply physical posture. Posture and gesture tell you a lot, We believe that understanding body language in the course of our working lives can help us get on, not just because we may look the part, exude confidence, and act assertively, but because we can look beyond what people say to what they mean. Click here to know more
4. Like People Around You
You need to accept one thing that is no one is perfect in this world. If you do not like any particular person, because he/she doesn't have that habit that you aspect. then everyone will look bad for you.
Believe that liking person, keeping good behavior with them, and talking to the patient also improves your internal personality.
5. Learn from everyone
As I told you everyone has their unique quality. If you are thinking that an uneducated person hasn't good skills then you are wrong. Suppose you have gone to a new place and you don't have knowledge about that particular place, their cultures so what will you do?
At that time you will try to learn their living styles from everyone. So Everyone is important. Learn from anyone and give them respect. And this type of incident can happen anywhere like school, office, college company, etc.
6. Be a good listener
You must know how to listen to any person while speaking, and how to activate your body language so that the next person feels that you are listening carefully to him.
Every person in this world needs someone to listen to him carefully, so if you do this, then your relationship will definitely start to get better and your personality will start to show a lot of difference. listen to everyone very carefully.
7. Dressing Style
It is one of the most important rules to develop your personality. Dressing style does matter when everywhere you go. Either in events, weddings, business meetings, parties, etc. As you know the first impression is the last impression. You must have been concerned about dressing styles. It impacts your personality development.
8. Be Positive from Inside
Having positive thinking everywhere is very important for good Personality Development. Our way of thinking determines how and to what extent we will be able to complete our work. A positive attitude always says that I can do this rather than I can't do this.
9. Leave Your Comfort Zone
Always be ready to learn new skills. Always give a task for yourself for learning, Every time we consciously choose to step outside of our comfort zone. If you want to get succeded in your life is very important to leave your comfort zone. Try something new until you feel comfortable. Make a list of growth goals.
10. Don't fear Failure
Mistakes are part of our life. So don't be afraid of making mistakes. Don't fear failure because failure teaches you how to not take things for granted.
When we fail in life, we realize that we have something that we don't have yet. We don't take what we don't have for granted because we know what it means to be without that thing. Failure is a reminder to never take anything for granted.
11. Always be happy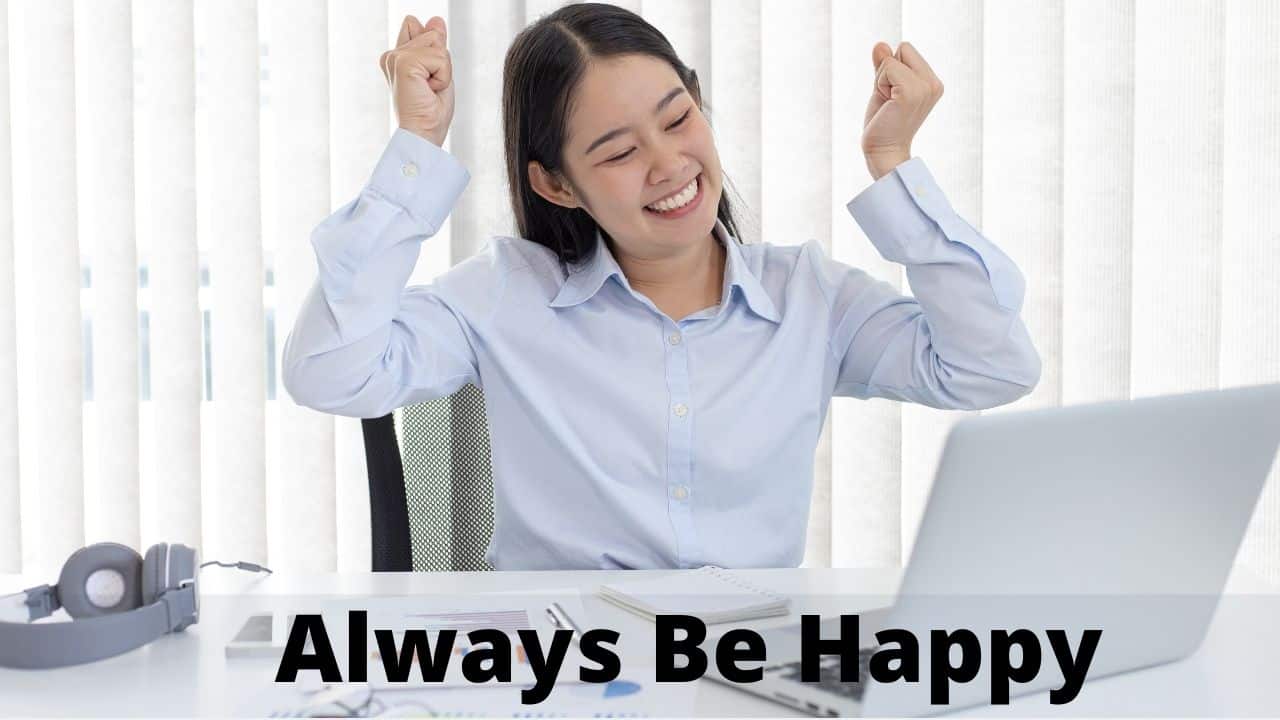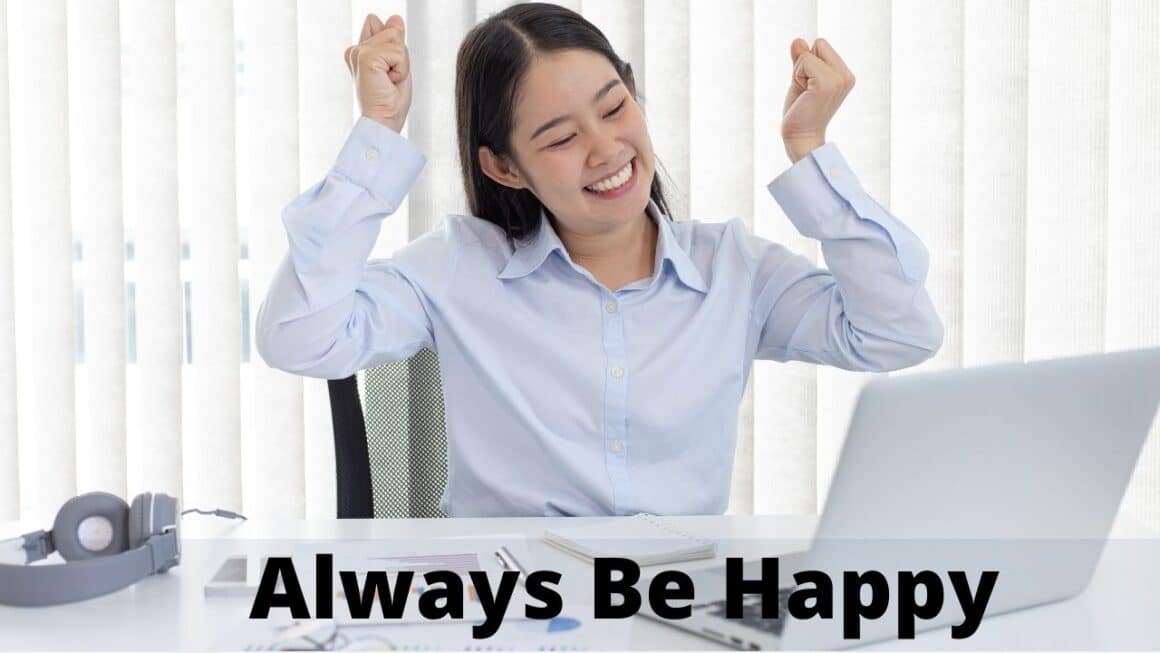 Try to be always happy in your life. Everyone tells be happy but no one tells how to be happy.
The best way to be happy is that whatever you have Give thanks to God for that because there are billions of people in the world who did not have much luck. So be thankful to god and be happy.
12. Try to Say Thanks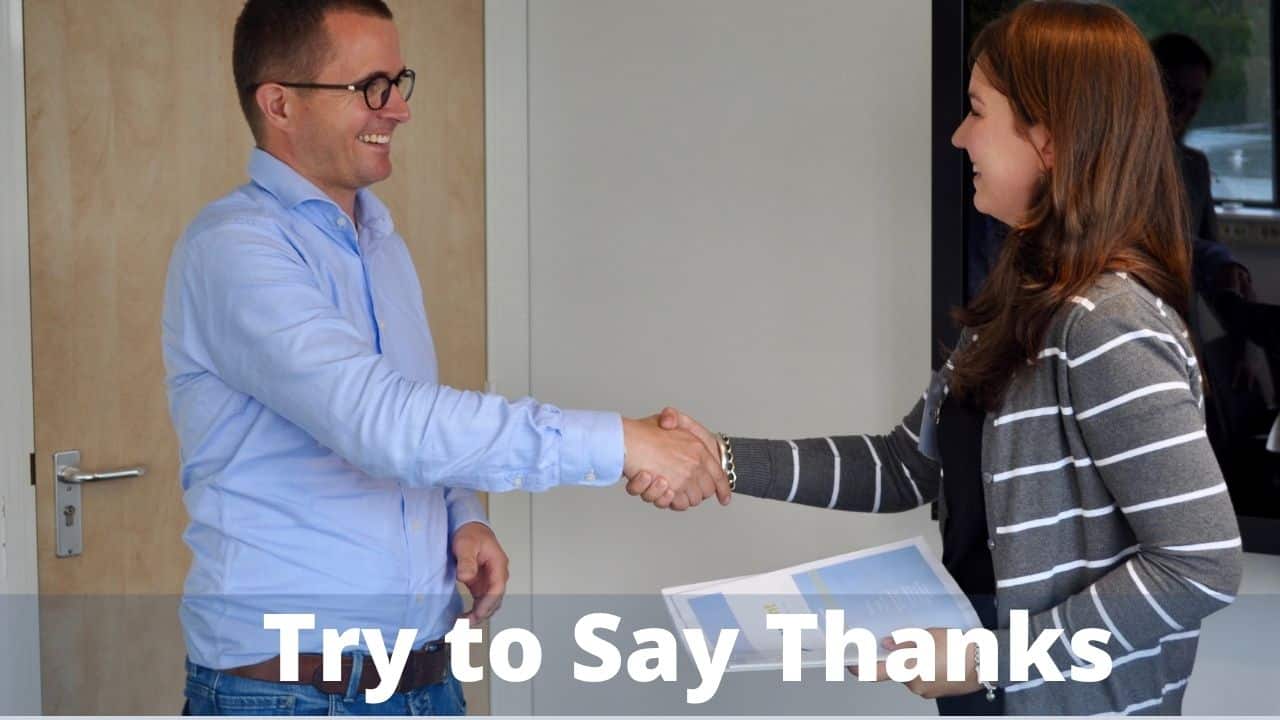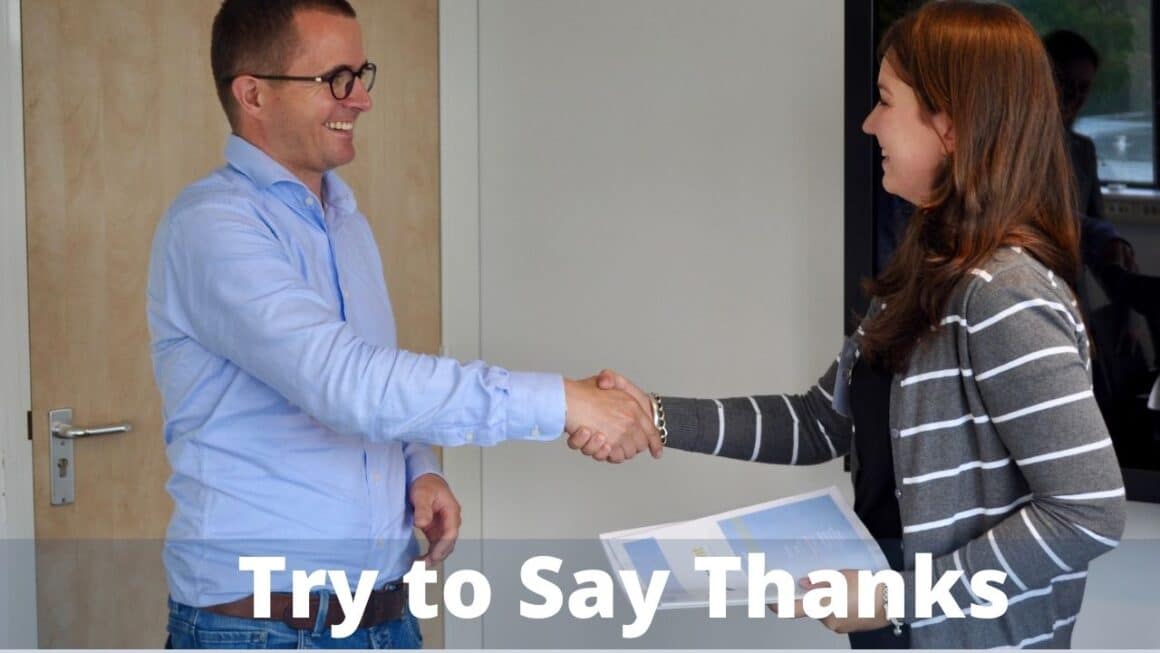 Maybe someone older or younger than you can tell about your mistakes on your face. Then in such a situation, instead of arguing and awakening that person, thank him, and try to overcome that deficiency.
13. Learn to apologize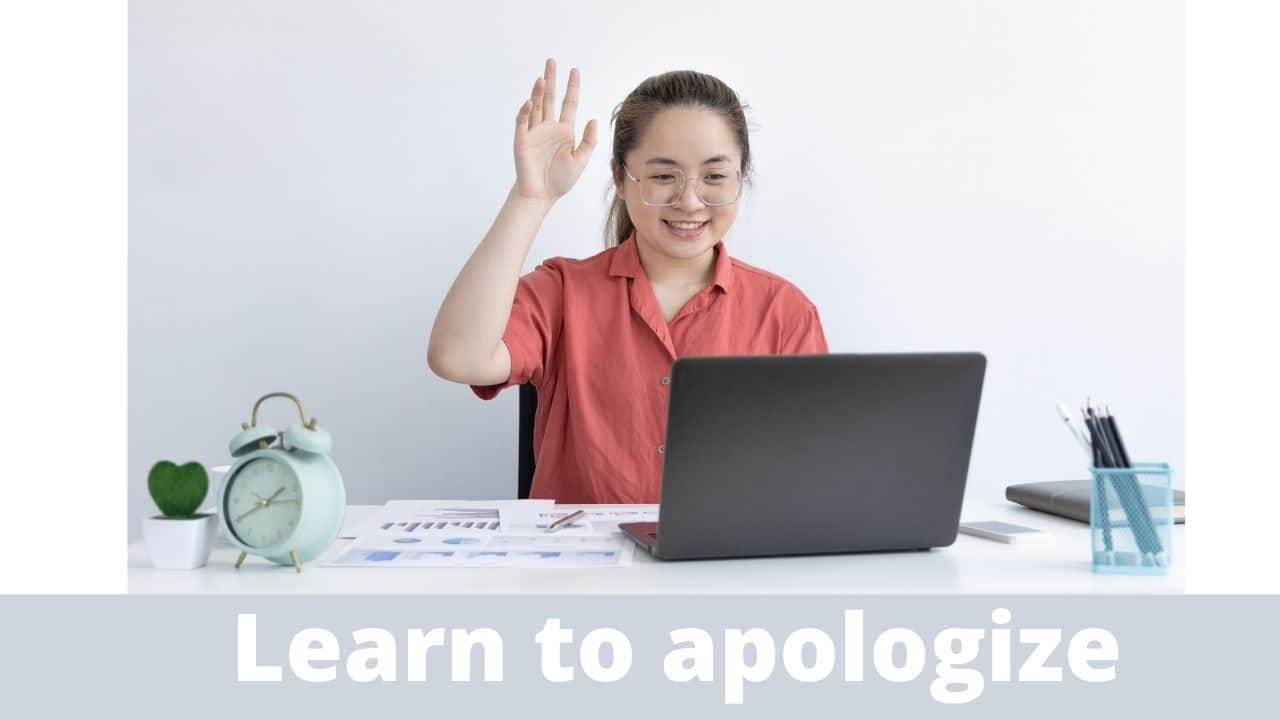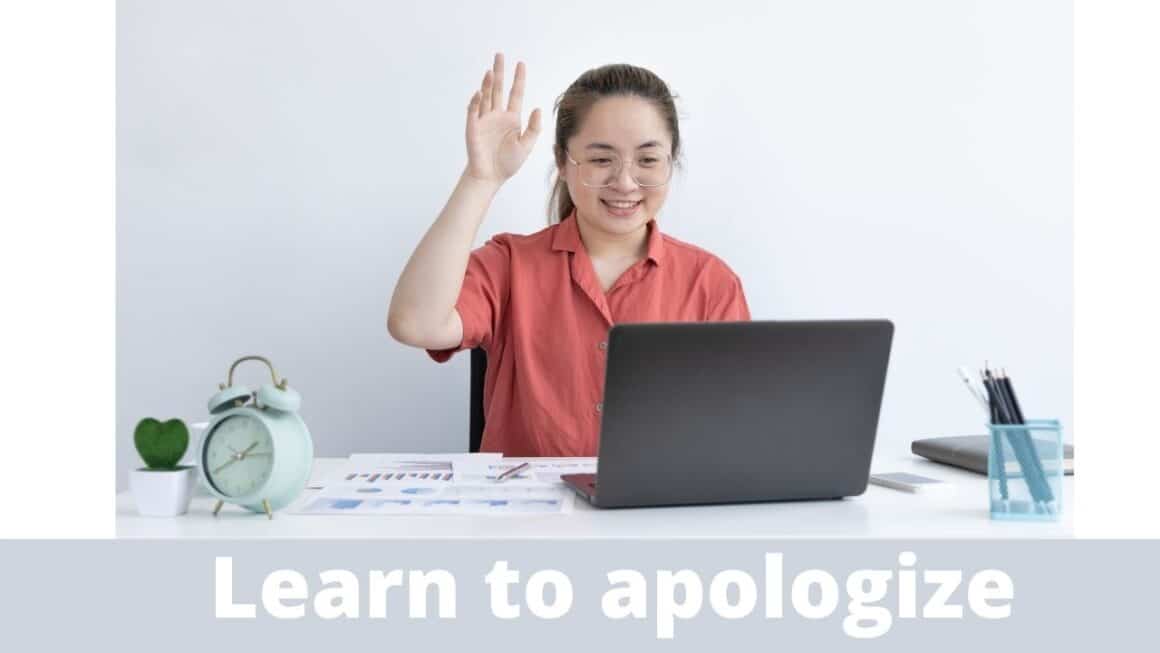 No one gets smaller or bigger by apologizing. When you apologize to someone, you also learn how sorry is spoken. I mean you are becoming more and more sinful from the inside and a time will come when you will feel that apologizing is the personality of a very big and good person.
Apologizing does not mean crying emotionally, if you talk to a person from the front and resolve the matter properly then it is an apology.
14. Improve your Communication skills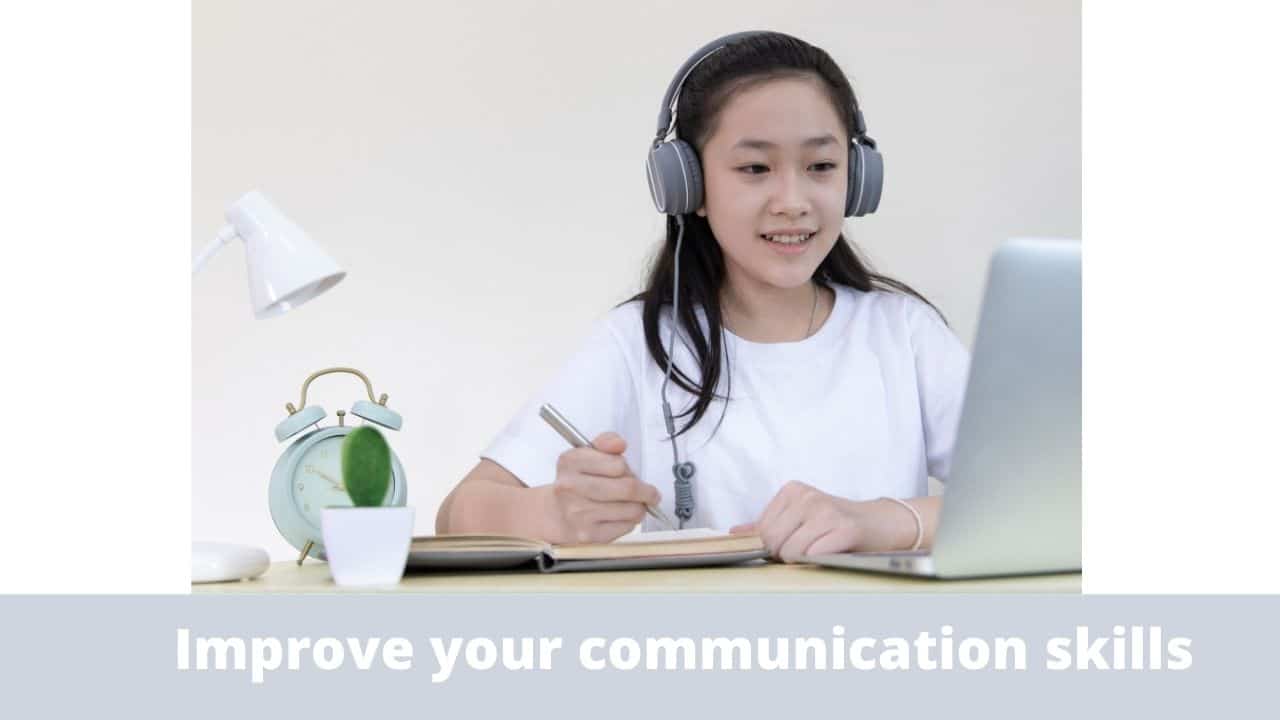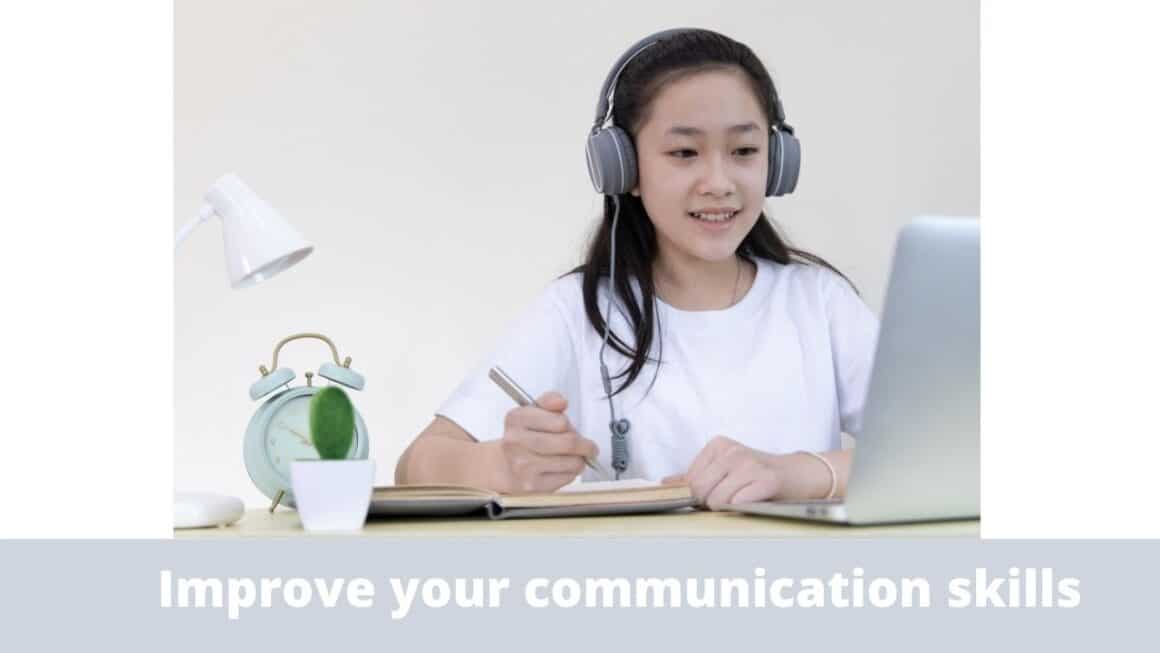 Communication is the backbone of your personality development. It is a very essential part of your life because everywhere you need to communicate whether you are in office, schools, college, parties, or any functions. To improve your communication skills you have to be well at English Speaking.
Note: English is a Language, not a subject. It can not be learned; we need to practice and practice more.
15. Don't judge Anyone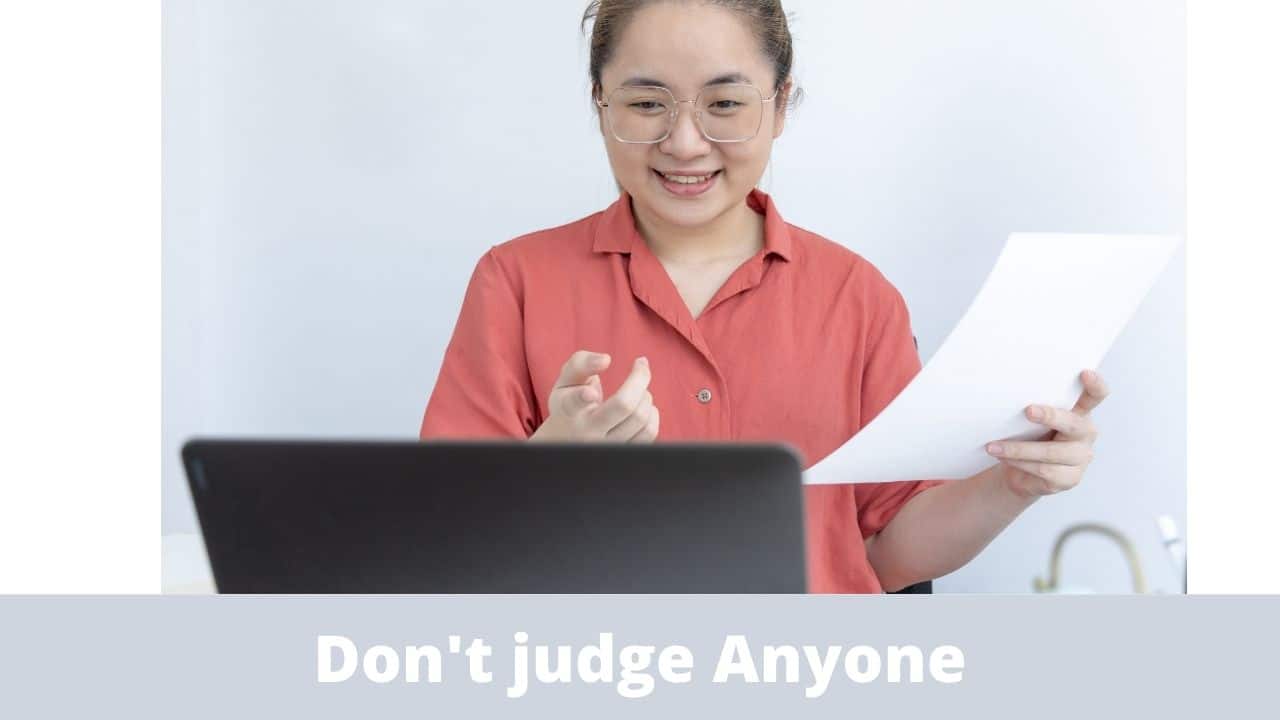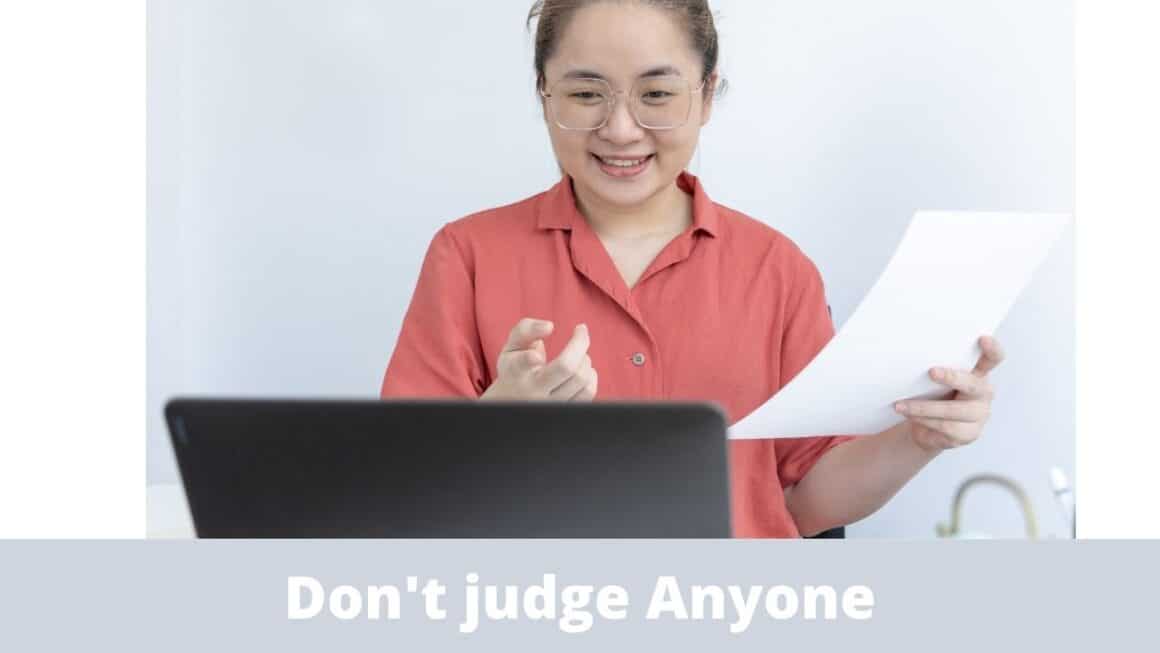 You should not judge anyone just by observing. And should not judge anyone just by looking at them. You don't know what is going on in someone's life. This important rule of personality development is to respect everyone.
16. Be Genuine
Be authentic and real. Genuine people are liked by anyone and everywhere but if you behave like a fake then one day you will be neglected and people will hate you. You know, No one is perfect in this world.
Most people fear to share their mistakes because:-
They think that they may face embarrassment.
People will judge them.
People will away from them.
May affect what they want to get from others.
The reality is that we are humans and we make mistakes and without making mistakes we cannot learn anything so instead of saying only about your success it is better to share the mistakes that you have faced in your life. Believe me, you do that you will get a more positive response more, and more people will accept you.
17. Be Honest and Loyal
Never cheat and break the trust of anyone. Your loved ones will appreciate you if you live honestly. Trust is the biggest thing in life, if once that trust is broken then it will be difficult to trust.
"Hold faithfulness and sincerity as first principles."– Confucius
18. Give respect to get respect
I think you may have studied Newton's law i.e "Every action has an equal and opposite reaction" So whatever you give to another person you will definitely get back the same thing. This is a very simple and authentic rule.
Read Also: How to Know the Difference between Mr. and Mrs.
19. Be a little bit Funny
If any human remains serious all the time, then very few people would like to be associated with that person. Because in addition to work and serious time, every person also needs fun and laughing time.
Because every human wants such a friend or a person in relation to make him laugh. So try to make fun of sometimes when it needs.
20. Be a Leader
Becoming a leader is everyone's dream but very few people get a chance and do it because most people think only they do not take action. Whatever you have an idea about any topic implement it in a better way in front of others.
Put your message across in the right way. Always try to express yourself whatever you say. A good leader can change the mood and motivation of anyone.
Personality Development Tips
The followings are important skills for leadership:-
Inspiration: Inspire your team, people, or anyone
Motivation: You have an idea about how to motivate anyone. And this skill can put effort others into positive energy.
Persuasion: Getting people to change their minds by suggesting.
Influence: Influencing your group members for taking more responsibility.
Creative Skills: Keep track of your ideas and write down in your notebook and implement them, Adopt a risk-taking attitude to find creative solutions.
Attitude: Attitude should not bein a negative way it should be in a positive way like profession, personality, Stick to word, etc.
>>Personality Development PDf<<
21. Be Polite
Even if you are a talented, very big person, but if you do not have humility and generosity in your life, then your personality can never be good. Nobody likes people with a big ego. Talk to all of you with love, love your little ones, and give respect to elders.
22. Speak slowly
Suppose you are standing in a place where someone else is talking in your just pass too and you are talking loudly to your friend, in such a situation your personality is affected.
It is very important that you stay focused on which place you should talk to slowly. It impacts your personality development.
23. Study more
It is compulsory for improving your personality. Because the more you read the more you can talk with other people in a better way. You don't have to say these words like "I don't know" because these are the negative things and anyone can beat you.
You can express yourself as more you can without knowledge you cannot talk more. So study like magazines, books, novels, autobiography quotes, etc.
24. Never Give Up
Whatever you are doing don't think about failure. Whether you will fail or succeed just keep doing it regularly and consistently. This is the biggest rule of succeeding in your life. It simply means believing in yourself. Never compromise for working hard. Hard work is the key to success.
25. Meet with New People
Meeting new people is also important by meeting new people, it is good to talk to unknown people if you put your first impression with new people, then by doing this, you can impress every person and create a very good image.
26. Do not interrupt during a conversation
This is the best rule of your conversation skills. If two-person is talking to each other then do not interrupt them during the conversation. Interrupting tells the person speaking that you don't care what they have to say.
You think that your voice is more important than that, or don't have time to really listen to them. Give chance to everyone to speak.
27. Learn to forgive the mistake
You yourself also want that if you make a mistake, then the person in front is someone who forgives you because the mistake is made by humans, so what you expect from others is that the person in front of you forgives you first.
You learn to put the habit in yourself, you too should come to forgive others for their mistake, this makes personality positive. I hope you understood.
28. Learn to Support
Always support your junior or senior when they need you, whether in college, school, or office. Supporting others can add great quality to your personality. And not only for the purpose of doing a good personality but also your desire should be that you help that person.
29. Know your positiveness
It is very important to know what you can do? Your positiveness can impress people and your positiveness can make your followers. A positive attitude is a mindset that helps you see and recognize opportunities. A positive attitude means positive thinking and mindset.
30. Make Yourself brand
Make yourself as a brand define that you are unique and find your goals. Pay attention to the audience and help them connect with social networks and be professional in your work.
I hope whatever I have shared in this article you will like and follow these steps. If it helps you kindly share and follow our blog to get more information about making your personality developments and get more information about Personality Development Tips.
I hope all the information provided by me will help you. If you like this article please don't forget to give a positive response from you in the comment below.
Why personality development is important?
Personality development is important because it improves your skills in a manner or is also important for your carrier.
>>>>>>Download Personality Development Pdf<<<<<<
I hope these Personality Development Tips will help you to improve your personality skills. If you have any quarry regarding Personality development tips kindly comment below.
Download English Speaking Lesson Free Pacage
It's Time to Start improving your English Listening Skills!
Get Access to Free English-speaking lessons. English speaking course pdf books, files, and information free. Even you can download pdf files to your device and practice them.
What will you get?
English speaking lessons tips
English conversation topics above 100 lessons are there you can practice it.
1000+ vocabularies
Daily use of words for English speaking
English phrases
Idioms for English speaking
Basics of English Grammar Free eBook for beginners
Personality development course
Vocabularies used in Body language
Common words for English speaking
Pdf eBooks for Improvement English
Download Free English-speaking pdf ebooks of Spoken English Tips
Many English speaking Lessons will be provided which will be absolutely free. We are working to provide you with more and more valuable information to enhance your English speaking.
Tag: #Personality development tips. Personality development, personality, personality improvement.