Best Way to Learn English Grammar – If you are searching for How to learn English then you are at the right place here you Can get the Best Way to Learn Fast.
Best Way to Learn English Online
Hello everyone today I will tell you simple English Grammar tips that will help you to learn and memorize English Grammar tips and tricks and some rules to speak correctly.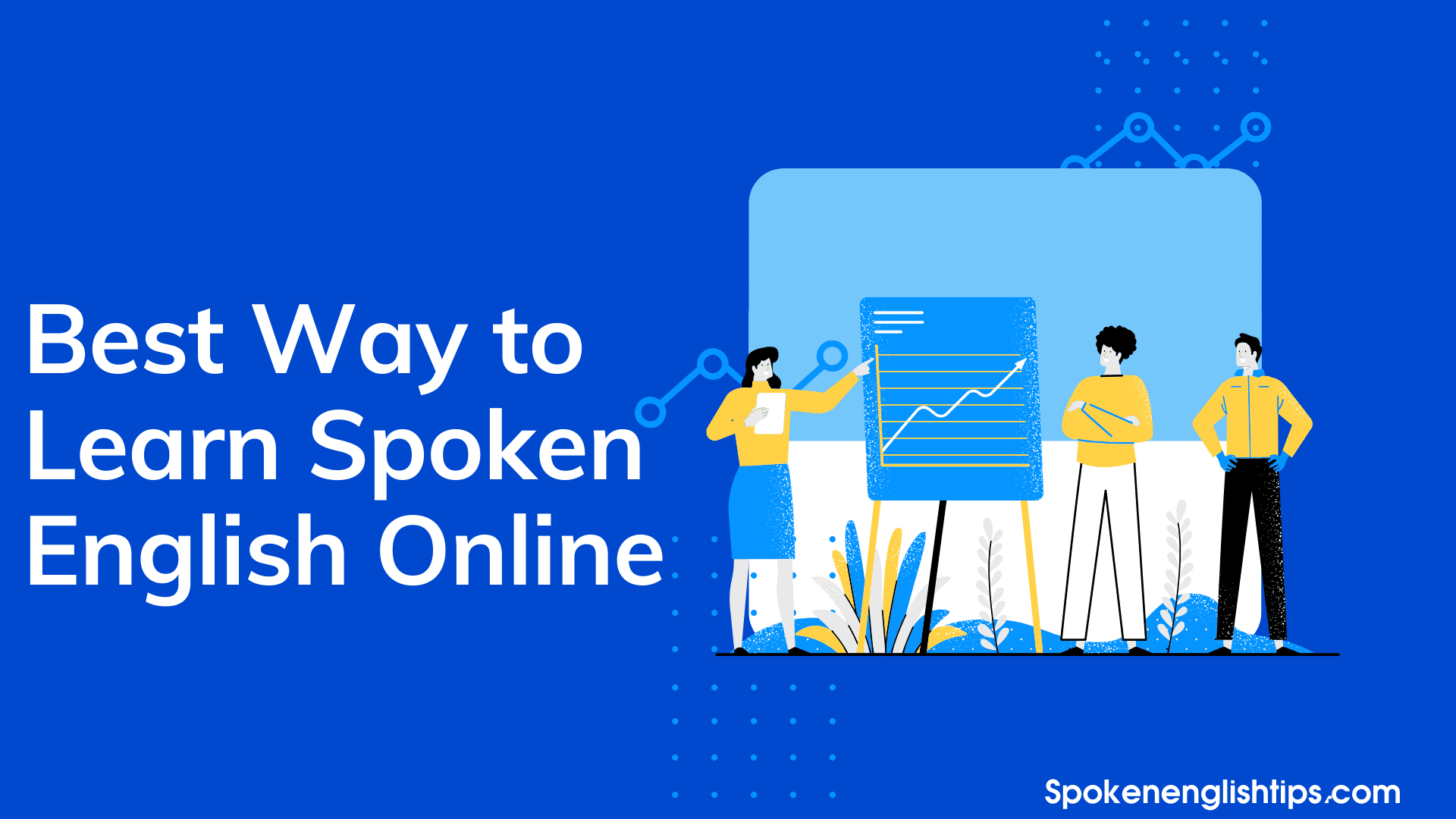 Learn English Grammar
1. ST THING INVEST YOUR TIME IN LEARNING
Yes If you want to speak English correctly, the Best Way to Learn English is that you will have to spend time with it. There are no shortcut ways to speak English. some of the institutes say that I can teach you English in a month or seven days. All that are false offers. Your English will surely improve if you follow my steps.
2. SPEAK AND SPEAK ONLY
Try to speak more and more as you can and write in the beginning you may have problems comes like grammatical mistakes, errors using articles but if you want to speak fluently. But it doesn't matter whatever you are writing right or the wrong write doesn't care about mistakes. So practice daily and do not be afraid of grammatical errors
3. Using mobile apps
Nowadays there is so many Mobile apps are on the Play Store like speaking personality development courses, and there is so many Institute are there that are providing free education.
But here I would like to request you to use mobile apps for learning speaking free, if you are a smartphone user, you should install some tips, and on your mobile phone, you can at least install one app and start practicing. It will be beneficial for you.
There are some of the Apes like-

hello English

,

speak fluently,

etc

.
4. Install Dictionary Apps
Also, there are so many free dictionary apps that will help you to learn proper English to learn an appropriate pronunciation, new words, etc. Possible that the movie smartphone already has a dictionary installed to try to use and install.
And also opened its notification daily and if you have the money you can buy some paid apps that are feeling very helpful for you. 
 A good dictionary is always a good investment for personal development. 
Click here- How To Speak English Fluently And Confidently
5. Learn English idioms and phrases Words
Recently nowadays we are using idioms and phrasal verbs. These are in very demand improving your English items in phrasal verbs is very common in everyday English conversation. If you do not know about this, you may fail.
To understand the correct meaning of what the other person is saying so do not ignore them and try to learn most of common English idioms and phrases. In the dictionary, you can get it on the last page and some other books in Grammar you can find, and these are the Best Way to Learn English.
6. Listen To Daily News
In this Era, there is no radio-television channel, broadcast, News Bulletin. If you have a smartphone radio or television, you can listen to the English News Bulletin learning the correct pronunciation.
You can learn proper English that you are understanding or not just try to learn and listen to listening to this will also improve your fluency, and that is a common technique. Also, you will be fond of English speaking.
7

.

Read In Loud Sound
How's your music? The pronunciation of some people is terrible, that's why I am saying that speak loudly if you are reading just read loud but also there is a simple and easy way to fix and improve pronunciation.
Take a newspaper or any other Script it should be retained in English and read out loud. This way, you can hear and test yourself.
One thing also I would like to say to you if you are not happy with your pronunciation to keep practicing and improve your pronunciation. And also watch some YouTube videos that will be very helpful for you.
8. Learn used Words Daily
Yes, of course, this is the main thing if you want to speak fluently in front of everyone and passionate about your English, so you have to learn word meanings the more words you learn.
The better you can understand English and explain to yourself you may be surprised to know that learning the essential concepts can help you to speak English and communication.
9. Write Daily
This is also one of the Best Ways to Learn English, Writing is also the best way for improving your English speaking try to write more and more and also keep one thing in your mind if you are writing do not be shy of your mistake try to write.
At least one page you must write daily. It is a great practice to use your newly inland world and fax number and use structures. This will also improve your English skills.
10

.

Most Important Watch English Movies
These are the best way to improve your understanding of the English language if you want to communicate with another person very fluently and to understand so try to watch more and more English movies whatever types of the film doesn't matter. 
Still, it should be in English and also care about it that's subtitles, and these movies will help you to learn proper communication and improve your understanding of English. When you see how native English speaker speaks English, you remind me automatically start popping this style you can try to talk like them and also understand the quality of your pronunciation.
11. Learn from Websites
There are so many websites that are providing you with free education about learning English. Also, here I am sharing a topic of learning some of the Best Ways to Learn English.
So I am also offering to you that how to speak English and even some grammar tips so you can learn from here, but here I am talking about if you do not agree with my opinion about learning English you can search other websites and you won't believe how much this website help you.
There are certain websites where you can find particular native English speakers who want to help you learn English if you teach them your language. And also, many Learners are using this method.
12. Try to Correct Your Mistakes
You are mistaking, again and again, every time you make a mistake for write on a separate piece of paper and make a list of errors check out your mistake from time to time.
Try to not mistakes again and again if you are mistaken you to try to solve it how can you improve yourself keep practicing. And also these mistakes can clear very sorry and also your weakness in English.
13. Learn 'Tense.'
If you are a starter if you do not know about English Grammar that's how to start, how to speak so you must begin with tense there are three types of tense present, past, future
And also if you want to know in detail, you can comment, and also I will share with you about this thing says on my website you can check out from there.
14. Test yourself
The very very important thing about how much you have learned are you progressing or not testing is a significant factor that can improve yourself.
So you can check yourself in weekly or in a month and keep practicing always and long word meaning daily approximately you must learn 15 or 20-word meaning because without word meaning you can't understand English.
 if you want to know more about English, you can connect with me and comment with us and subscribe to our website here.
Best Way to Learn English and English Grammar
I will share all kinds of structures word meanings all tips which contain English-speaking yes you can't find on any sites. Here I am going to give you the Spoken English Complete Course.
 Thank you
 By Aviraj
basics of structure spoken English body language BODY LANGUAGE COURSE body language course free body language examples body language full course body language in communication body language meaning body language pictures body language skills body language training body posture meaning communication skills English Conversation Pdf worksheets Free Download english conversation practice english conversation practice free English speaking structures English spoken structure in Hindi excited female body language legs full form full form list full forms list in hindi hindi to english sentences for practice make sentence overcoming social anxiety and shyness reject rejection proof simple sentence simple sentence examples Speak English Fluently Speak in English spoken english spoken English classes spoken English Hindi structures spoken English pdf spoken English sentences spoken English sentences every day spoken English sentences everyday pdf spoken English sentences for daily use spoken English sentence structure spoken English sentence structure pdf Spoken English Tips types of sentences in english Ways to say