Hello guys, Are you searching for difference between Get and Become? then you are at right place. This is the most useful words which are used in English speaking.
Points To Remember
Do you know why we are eager to Learn and Speak English? Just because we want to achieve something in our lives and this is the best thing.
If you want to achieve something you must be courageous and be always hungry to learn more and more and keep practising because hard work is the best key to success. 
Note:- Most of the people keep on asking How to learn spoken English through Hindi that's why we have shared these articles into two or three languages for your understanding like Hindi, Kannada etc.
Difference Between Get and Become
Get and Become are used mostly in English speaking. But there is a misconception that when should we use both of them. Most of you make these mistakes.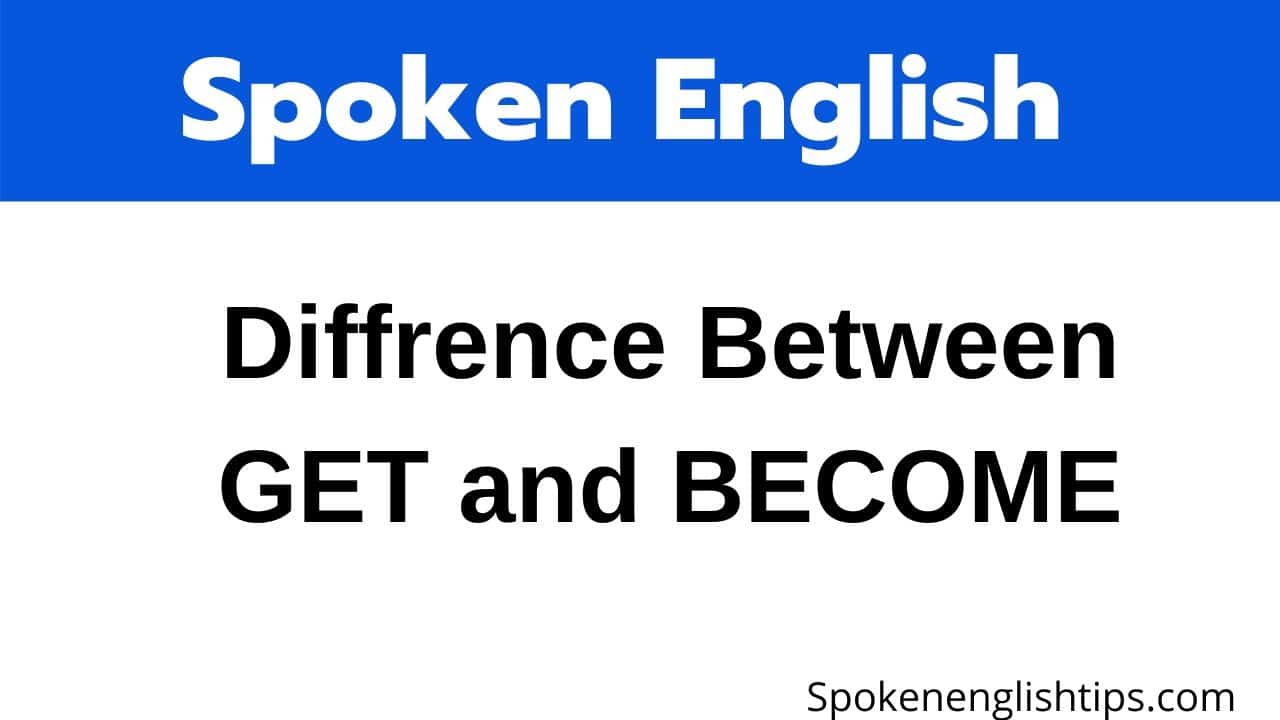 Use Of Get
Whenever changes in the "conditions" of the things then we always use Get. Let us understand with Examples:-
Chaay thandi ho rahi hai.
(ಚಹಾ ತಣ್ಣಗಾಗುತ್ತಿದೆ.)
Rahul naraaj ho raha hai.
(ರಾಹುಲ್‌ಗೆ ಕೋಪ ಬರುತ್ತಿದೆ.)
Wah naraaj ho raha hai.
(ಅವನಿಗೆ ಕೋಪ ಬರುತ್ತಿದೆ.)
Mujhe der ho rahi hai.
(ನಾನು ತಡವಾಗುತ್ತಿದ್ದೇನೆ.)
Wah khus ho Gaya.
(ಅವರು ಸಂತೋಷಪಟ್ಟರು.)
Use Of Become
Become is used for whenever changes in the "quality" of the things then we use Become. Let see some Examples:-
Wah Bhrasht ho Gaya.
(ಅವನು ಭ್ರಷ್ಟನಾದನು.)
Wah tatpar Ho Gayi.
(ಅವಳು ಸಿದ್ಧಳಾದಳು.)
We Gussa ho Gaye.
(ಅವನಿಗೆ ಕೋಪ ಬಂತು.)
I hope you will love this article. If this article is valuable for you please give a response because your appreciation is a motivation for us.
Recomended>> Basics of speaking course
Do you want to Improve your English fluently?
Do you want to speak like as native Speaker?
Complete Spoken English Course here FREE now!!!