Hay, do you want a conversation with a delivery person? Are you getting suffocating during talking with delivery boy? Don't worry, In this post I will share with you complete details with conversation practice i.e How to talk in English with a delivery boy.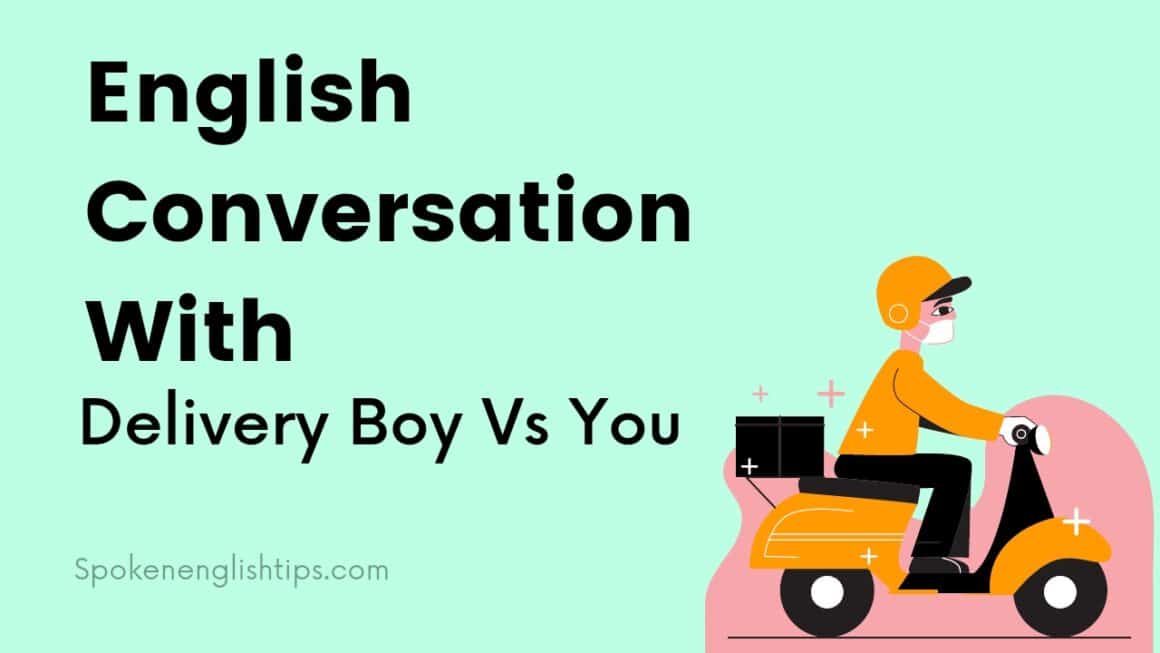 Conversation with a delivery boy
Delivery boy: Hello, Good afternoon, Is this Mr. You!
You: Yes speaking!
Delivery boy: Sir, I am calling from XYZ company, there is an order of Pizza or XYZ.
You: Yes, I ordered it.
Delivery boy: Sir, Right now I am at XYZ address, could you guide me at your Address please?
You: Okay, you have to come Xyz colony. So you come straight from XYZ. Take left when you reach at 'T' point. Then come straight and you will see a xyz (address) at your left.
Delivery boy: Okay sir, After reaching the XYZ, I will call you back.
You: That's fine, you reach and call me.
Delivery boy: Sir, I have reached the XYZ, where are you?
You: Now can you see there is a cut in your right, please take right and come straight to XYZ society. Reach at 3rd floor and there will be a board of Mr. Singh's home.
Delivery boy: OK sir, I have reached as you have guided me. This is your parsal sir, Please sign here sir.
Delivery boy: Thank you.
You: You too.
Delivery boy: Have a great day Sir.
You: Thanks, you too
So, this is the English conversation between delivery boy vs you. I hope this article will help you to find your answer. Further if you have any queries don't forget to comment below.
Read Also conversation Practice