So, Are you looking for an 'Alternative ways to say a Good job'? then you are at the correct place.
Here I gonna share with you the best alternatives to the "Good Job" phrases.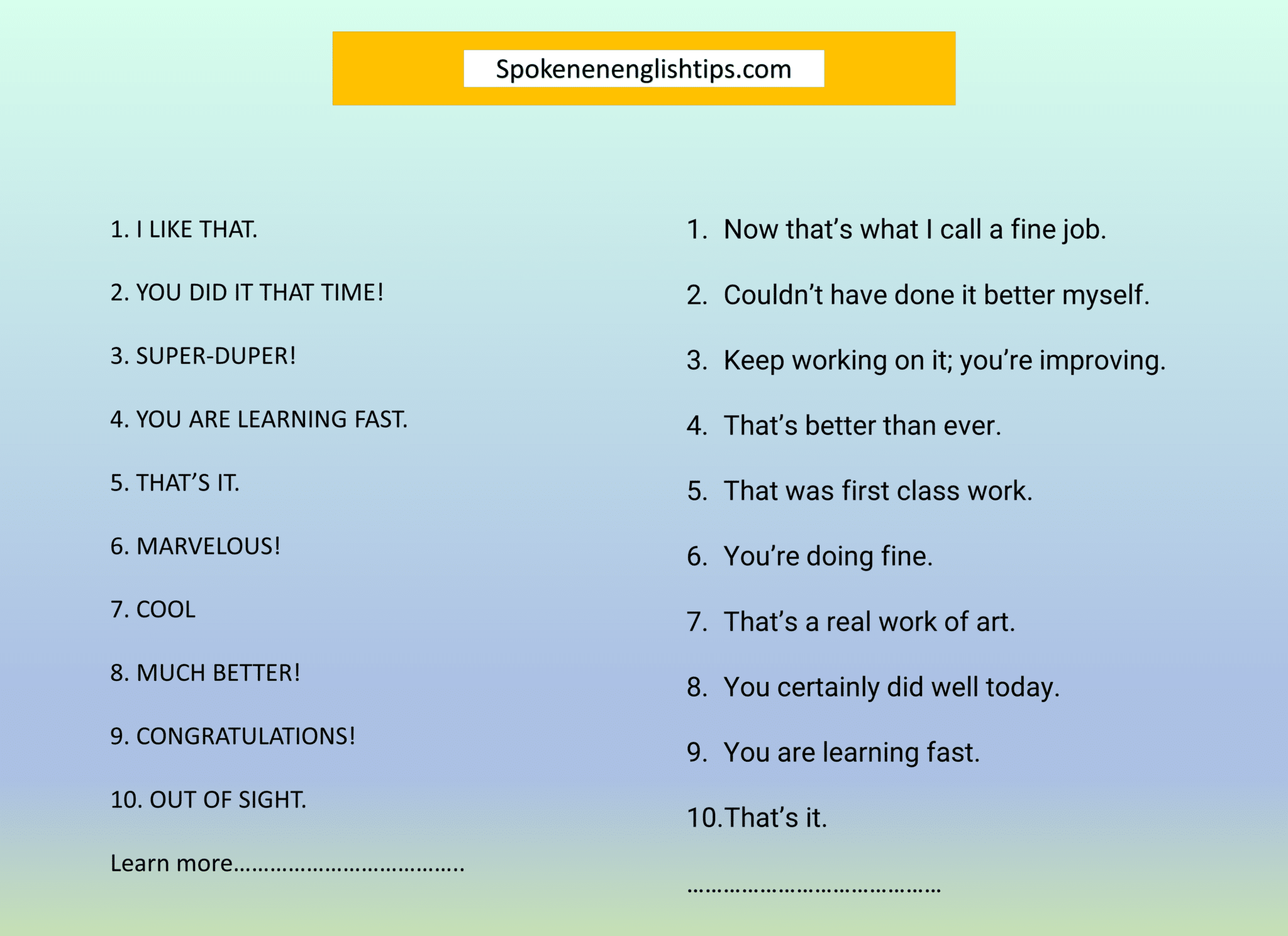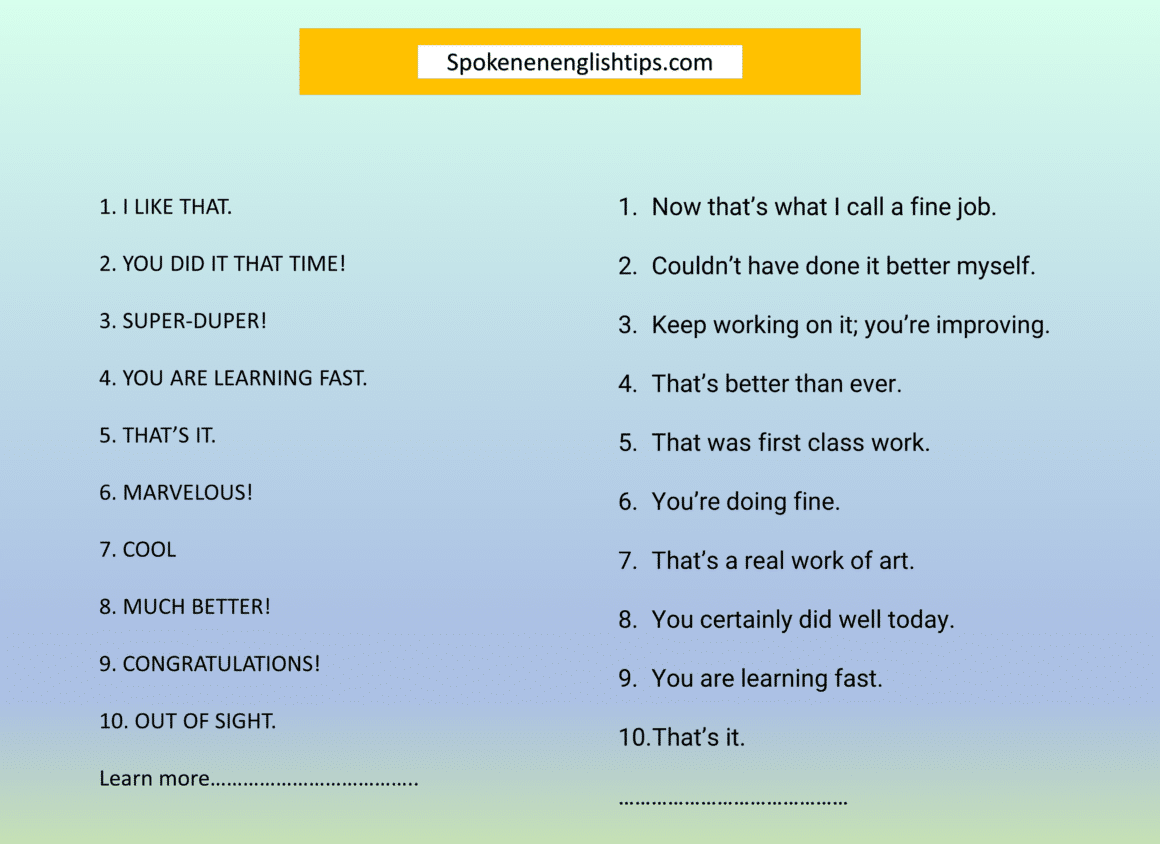 1. I like that.
2. You did it that time!
3. Super-Duper!
4. You are learning fast.
5. That's it.
6. Marvelous!
7. Cool
8. Much better!
9. Congratulations!
10. Out of sight.
11. That's coming along nicely.
12. Couldn't have done it better myself.
13. Now that's what I call a fine job.
14. Couldn't have done it better myself.
15. Keep working on it; you're improving.
16. That's better than ever.
| | |
| --- | --- |
| Spoken English Guru English Conversation Book | Buy Now |
| Learn English through Hindi – English Translation | Buy Now |
| 4000+ of English Vocabulary February 2021 | Buy Now |
| How To Translate Into English | Buy Now |
| How to Talk to Anyone: 92 Little Tricks for Success | Buy Now |
| Attitude Is Everything: Change Your Attitude | Buy Now |
| The Power of Your Subconscious Mind | Buy Now |
| Rich Dad Poor Dad: What the Rich Teach Their Kids | Buy Now |
Download English Speaking Lesson Free Pacage
It's Time to Start improving your English Listening Skills!
Get Access to Free English-speaking lessons. English speaking course pdf books, files, and information free. Even you can download pdf files to your device and practice them.
What will you get?
English speaking lessons tips
English conversation topics above 100 lessons are there you can practice it.
1000+ vocabularies
Daily use of words for English speaking
English phrases
Idioms for English speaking
Basics of English Grammar Free eBook for beginners
Personality development course
Vocabularies used in Body language
Common words for English speaking
Pdf eBooks for Improvement English
Download Free English-speaking pdf ebooks of Spoken English Tips
Many English speaking Lessons will be provided which will be absolutely free. We are working to provide you with more and more valuable information to enhance your English speaking.