Hey, are you hay are you searching for a fruits name in English? if you are searching for a fruit's names with pictures here you will go.  I gonna share with you all the fruits names in English with pictures.  fruits are the parts of the power plant which is grown by their flowers due to the production system.
In other words, we can say fruits are the seed-bearing parts of the plant which is used for replanting those plants with the help of seeds.
Fruits name in English
Basically, angiosperms are Responsible for making flowers into fruit.  fruits are protein-rich sweet-sour etc. fruits are very important for humans because fruits have rich vitamins which are very important for the human body.
Types of fruits
Citrus fruit
Topical Fruits
Stone Fruits
Pits Fruits
Barries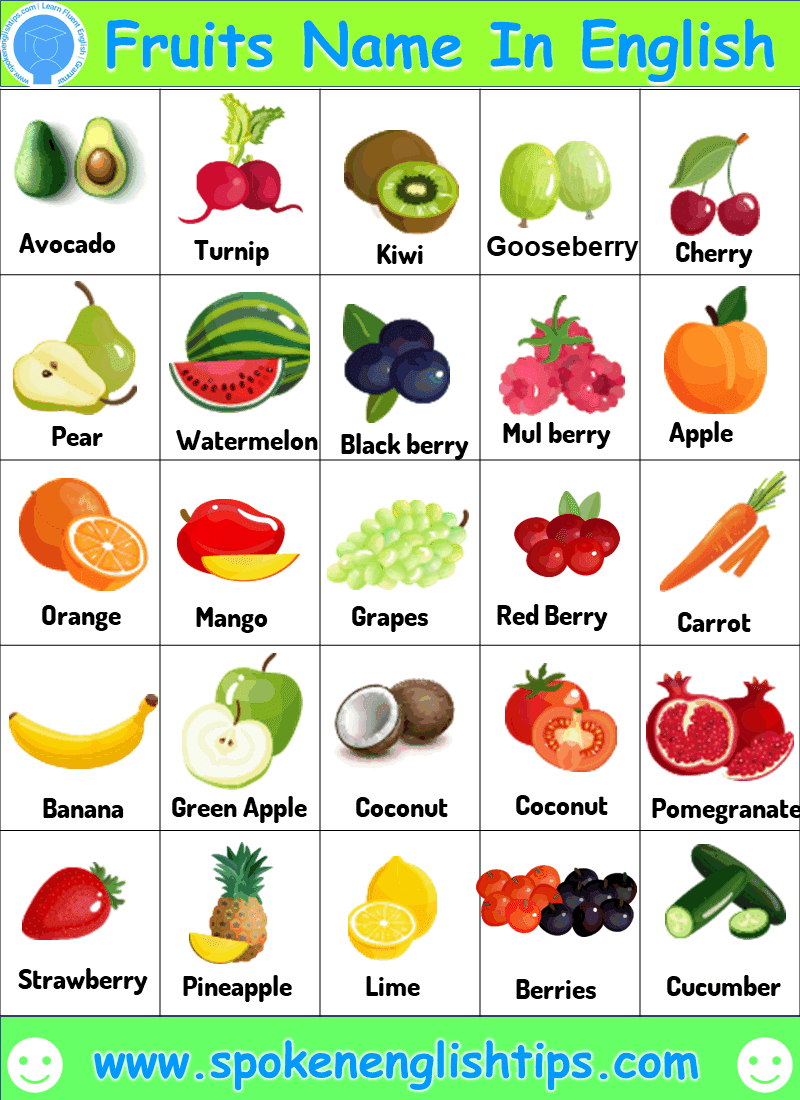 Avocado
Turnip
Kiwi
Gooseberry
Cherry
Pear
Watermelon
Blackberry
Mul berry
Apple
Orange
Mango
Grapes
Red Berry
Carrot
Banana
Green Apple
Coconut
Coconut
Pomegranate
Strawberry
Pineapple
Lime
Berries
Cucumber
American fruits name
bananas – 65%
apples – 63%
strawberries – 58%
grapes – 55%
oranges – 51%
watermelon – 48%
blueberries – 43%
lemons – 43%